Quinyx WFM Mobile 3.4.2
Attest / time view split
We have split the punch in and attest view into 2 different side menu options so that it now is easier to access the attest view.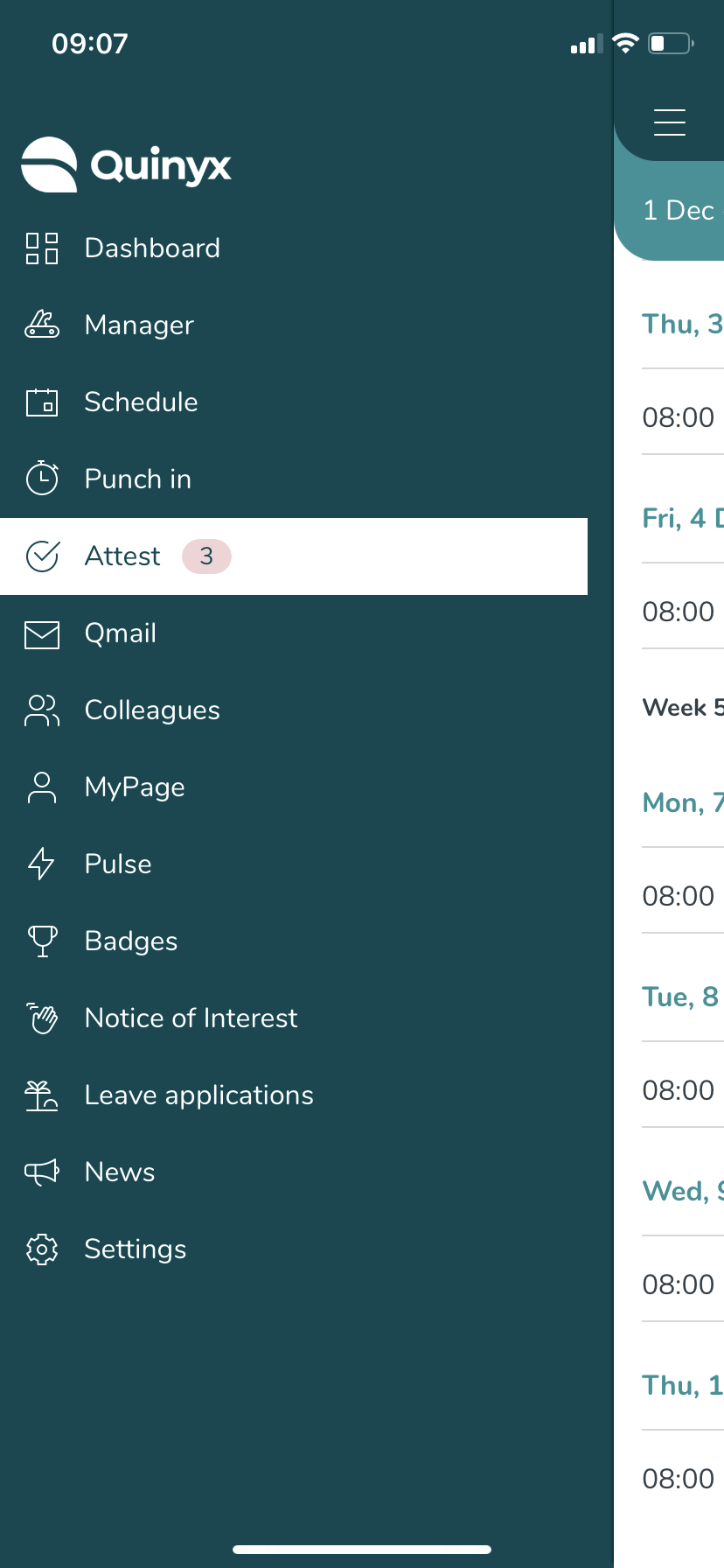 New design for time tracker view
We have a brand new design for the time tracker view.
Advanced absence punching
It is now possible to punch in again for work the remaining time of the shift if you have punched out early and chosen a leave reason that created an absence for the last part of the shift.
---
---