Punch devices authentication and identification
You can use different devices to punch in and out of Quinyx.
Webpunch
Webpunch is Quinyx's own interactive system built to function on a variety of hardware such as computers, tablets, smart devices, and point-of sale-systems.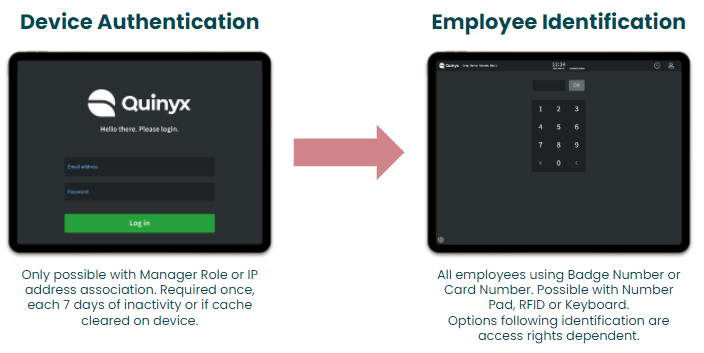 Read more about Webpunch
here
.
Mobile app
You can use the Quinyx mobile app for workforce management. With the Quinyx app, you can:
View and apply for shifts and submit Availability.
Punch in and out and attest worked hours
Apply for time off and view Time Trackers
View colleagues and their contact information
If you're a manager, you can manage employee's leave and shift applications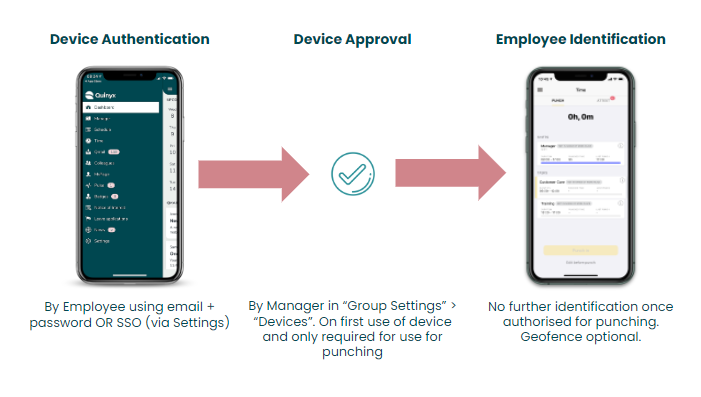 Read more about the Quinyx mobile app
here
.
---
---