Working with sections
Please note that using sections in Quinyx is optional.
Read more about group management and how to add sections
here
.
What is a section?
You can create sections in order to separate different areas or departments within a unit. Like districts, sections are an optional level in the structure. Sections can be created on each unit and can be used as a way to divide the a into smaller parts for scheduling or filtering options. Sections always belong to the unit under which they are created and can't be moved to other units.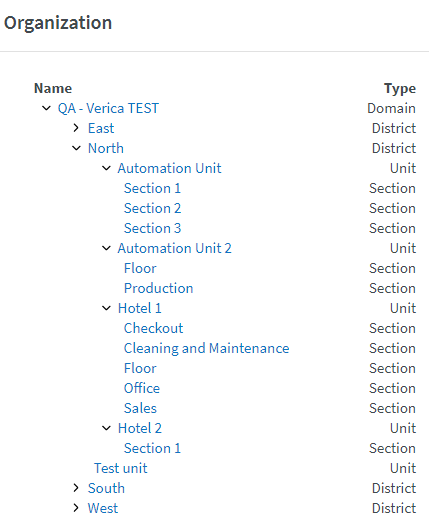 Benefits of using sections
If you have many employees working in the same location but in different parts of the organization, the section option can be used as a tool to create smaller groups in Quinyx sections/departments. This makes it easier for a manager to easily choose a group of employees using the filter option in different views for section on employees.
Examples
Hotel (unit)
Reception
Cleaning
Kitchen
Restaurant
Spa
Grocery store (unit)
Delicatessen
Dairy
Fruit and vegetables
Freezer
Till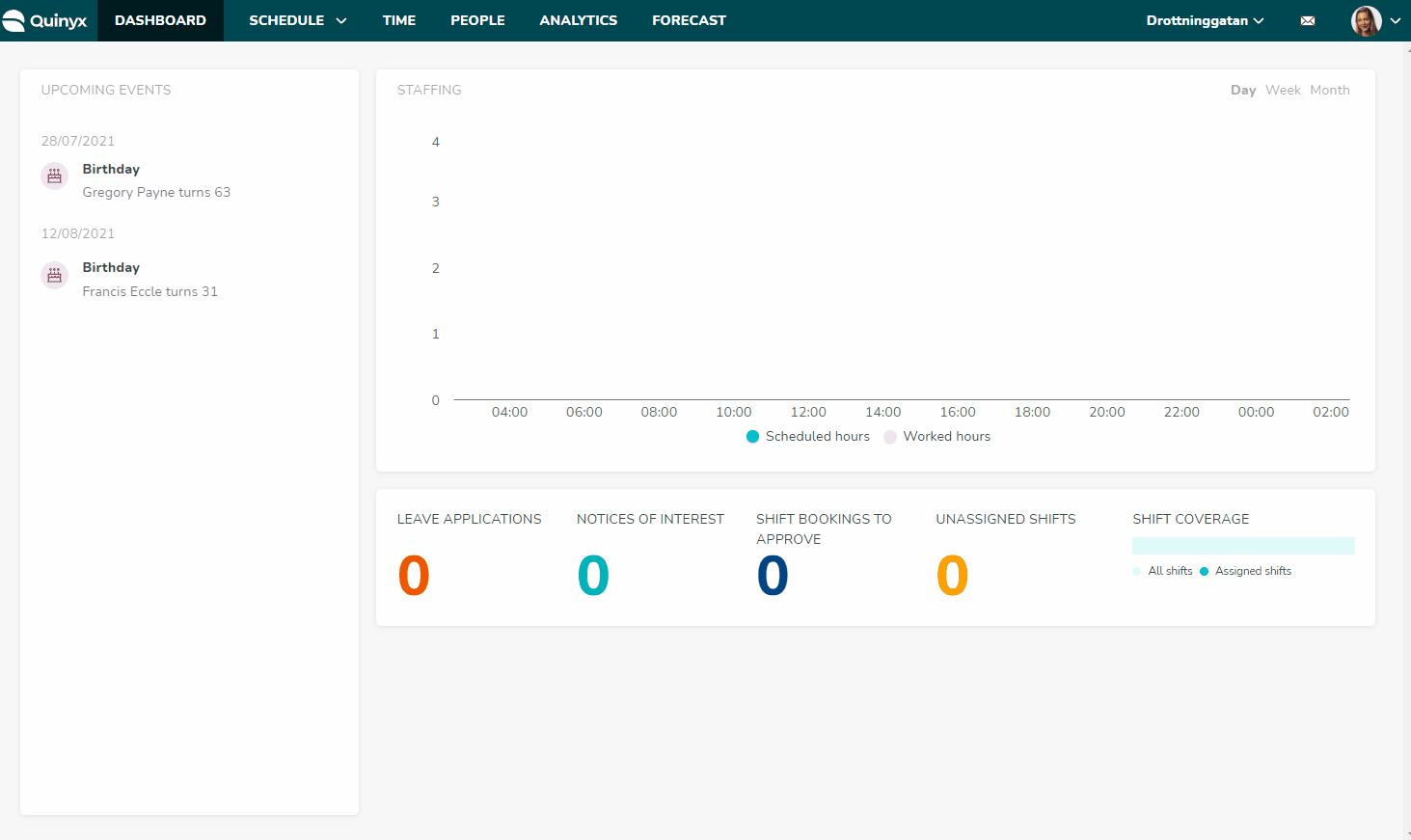 There is no limit to the number of sections you can have in your organization.
What can you do with sections?
You can link a cost center to a section to allow you to monitor costs per section.
You can link staff and shift types to a section.
You can filter on sections
Read more about using APIs related to Organizations 
here
.
---
---