Version 1.76
Release date November 2, 2022
Platform update
New functionality
New Questions Menu for Forms and Tasks
Add question selector has now moved into the sidebar for the Concrete web app and is a full-page menu in the Concrete mobile app.
Concrete web app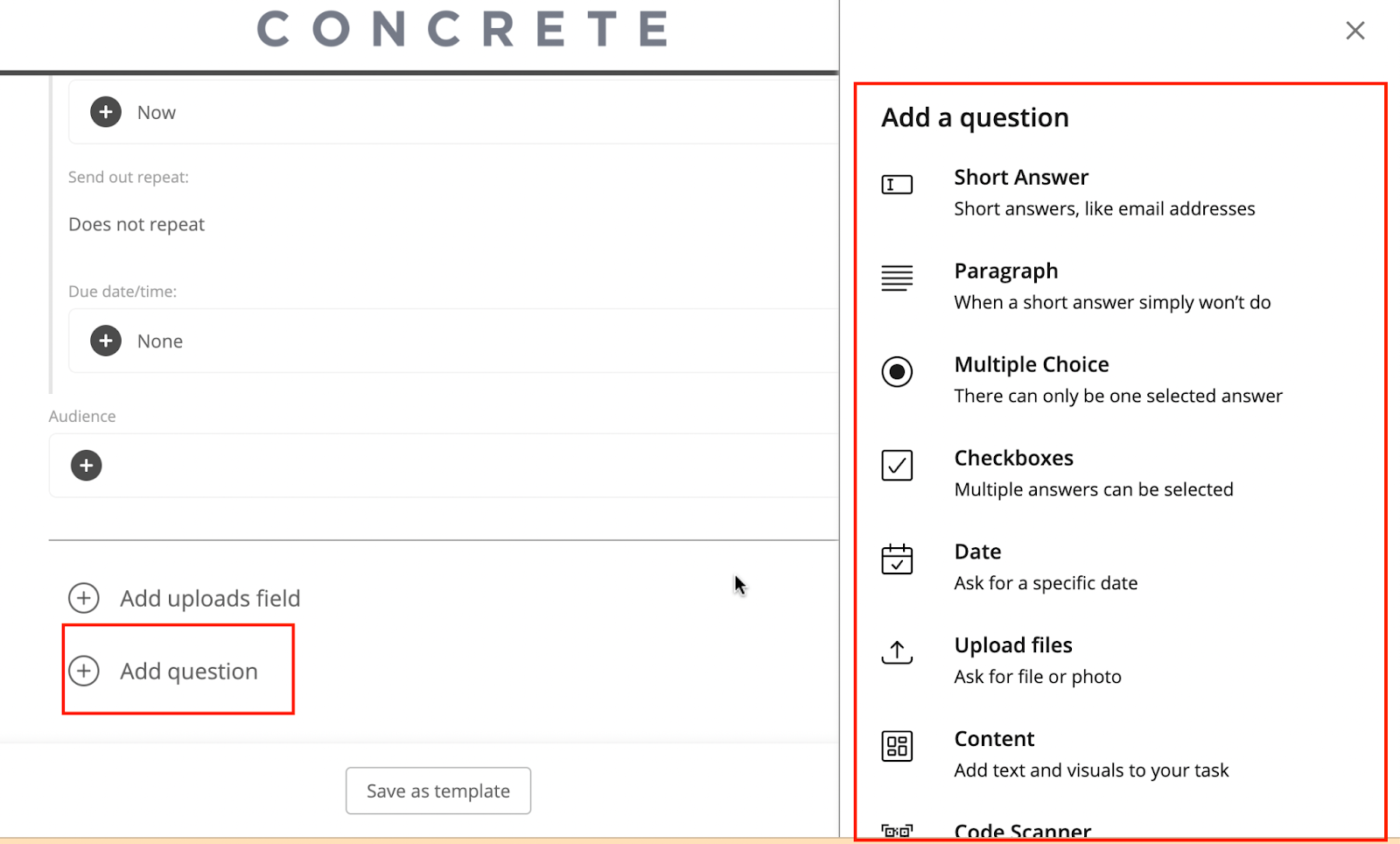 Concrete mobile app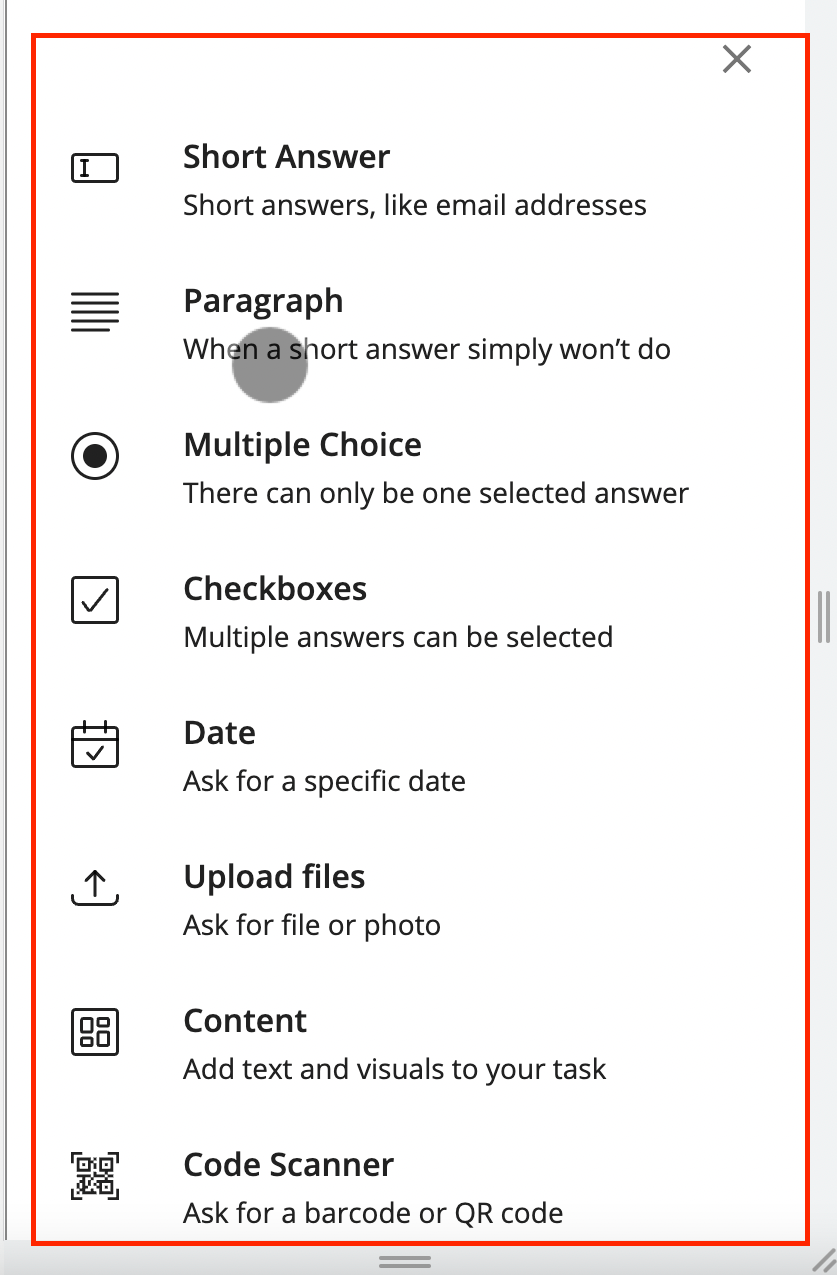 Bug fixes
Resolved an issue that prevented view only users from forwarding/assigning tasks.
Resolved an issue that prevented users from deleting their private folders within shared public folders.
Resolved an issue that prevented task creators from seeing previews of their attachments.
In the next release
In the upcoming November 16, 2022 release you can expect:
Scoring
Soon, it will be possible for recipients of Tasks and Forms to submit incorrect answers to questions and receive a score for their efforts. Authors of a Task/Form will have the power to choose whether or not recipients can view their scores etc.
Discovery
We're currently running discovery for the following:
Distribution: We're redesigning the distribution picker.
---
---