Mobile - How can I activate Web Calendar?
The web calendar makes it possible to export scheduled shifts, absences, and unassigned shifts to your private calendar on your phone.
In the Quinyx app, navigate to MyPage.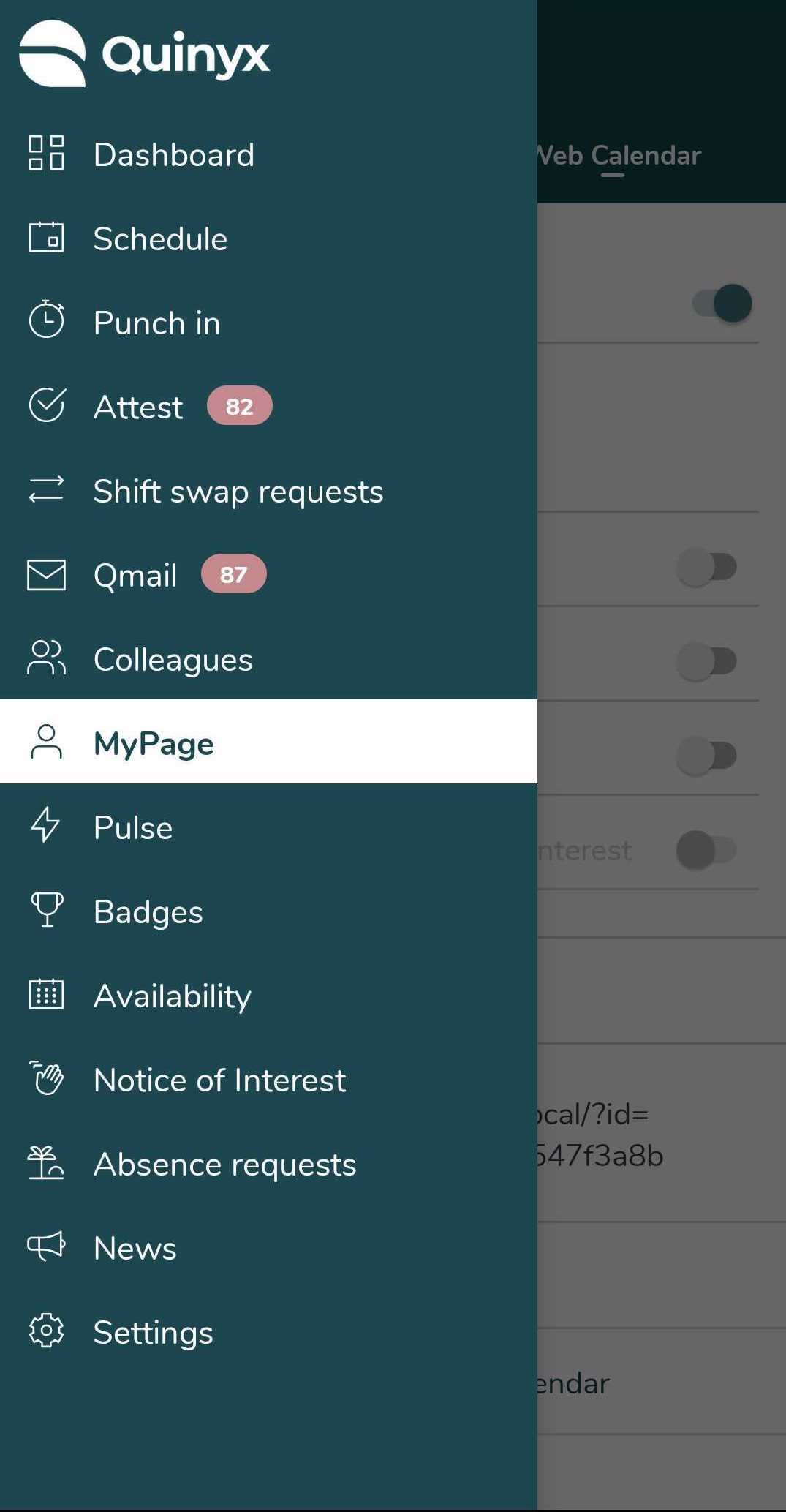 Select Web Calendar.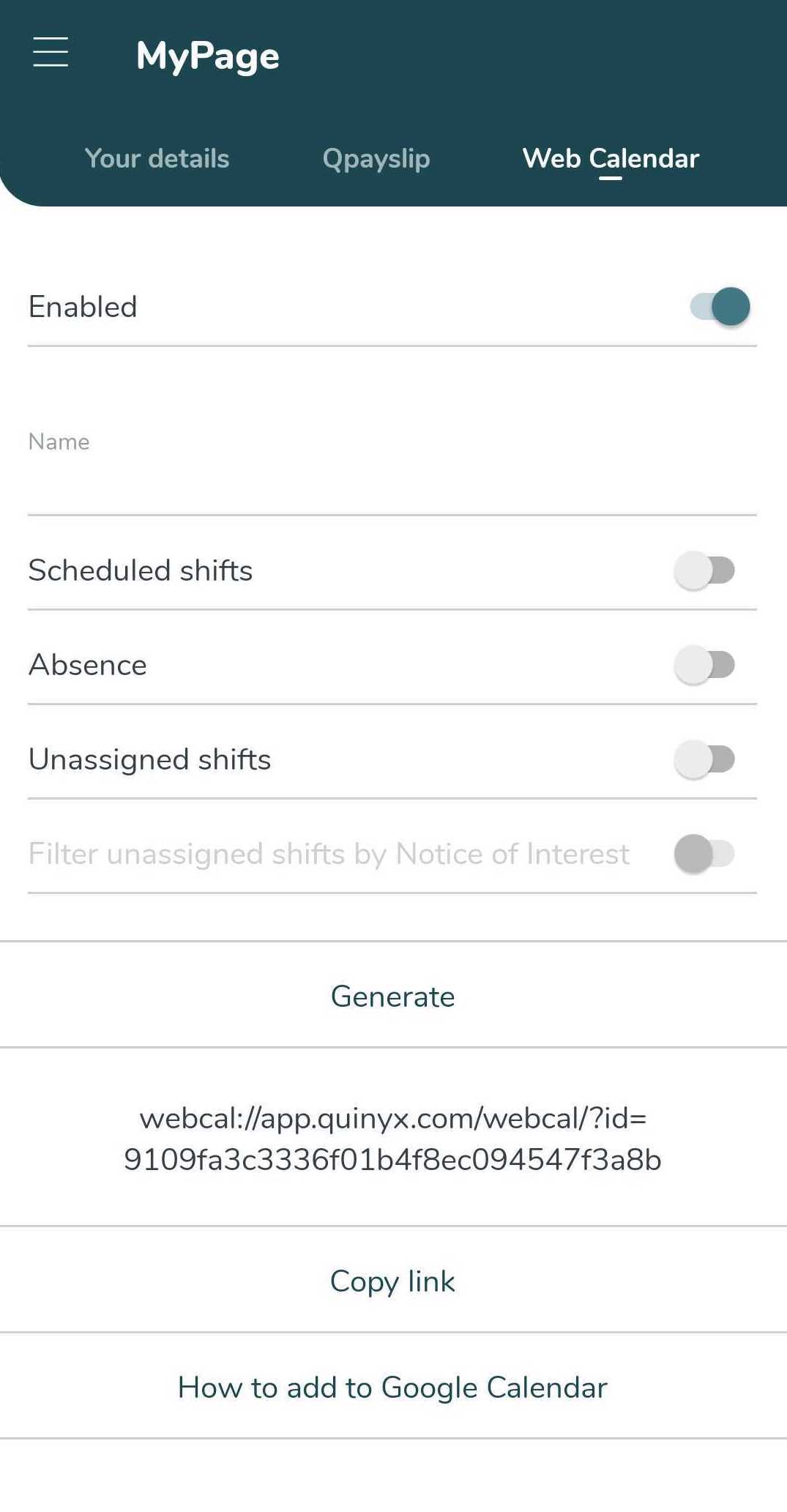 Tap Generate to create a link that you can copy and insert into your phone's calendar.
If you have an iPhone you can click "Add to calendar" and the items you selected to include in Web Calendar will automatically be integrated into your iPhone calendar.
If you can't see "Web calendar" this function needs to be activated by your employer.
---
---