How to use HelpDocs
Quinyx is an AI-powered workforce management software that makes the complex tasks of employee scheduling, time reporting, communicating, budgeting, and forecasting simple.
We've created our HelpDocs user guide to help you understand how to use Quinyx optimally.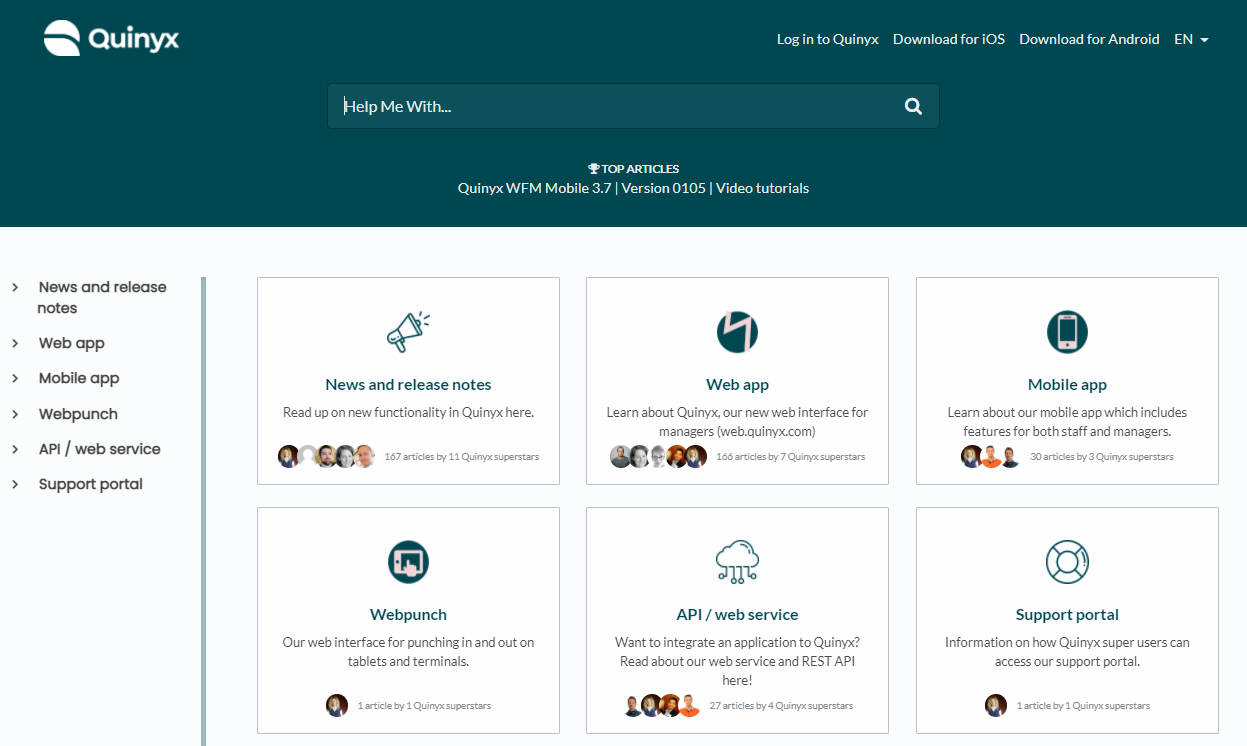 You can make the most of your HelpDocs experience by doing the following.
Read our biweekly release notes
Want to keep up to date with all the latest Quinyx functionality? Sign up to receive biweekly emails that link to the newest release notes!
Understand the terminology
Understanding Quinyx-specific terminology and workforce management concepts and terms will help you make sense of the information in HelpDocs. To help, we've put together a glossary.
Use the search functionality to your advantage
Sometimes, you're in a hurry, and you know the exact type of information you need. If this is the case, all you need to do is search on a keyword to get a quick result. You can search in all of HelpDocs or in a specific article (ctrl+F).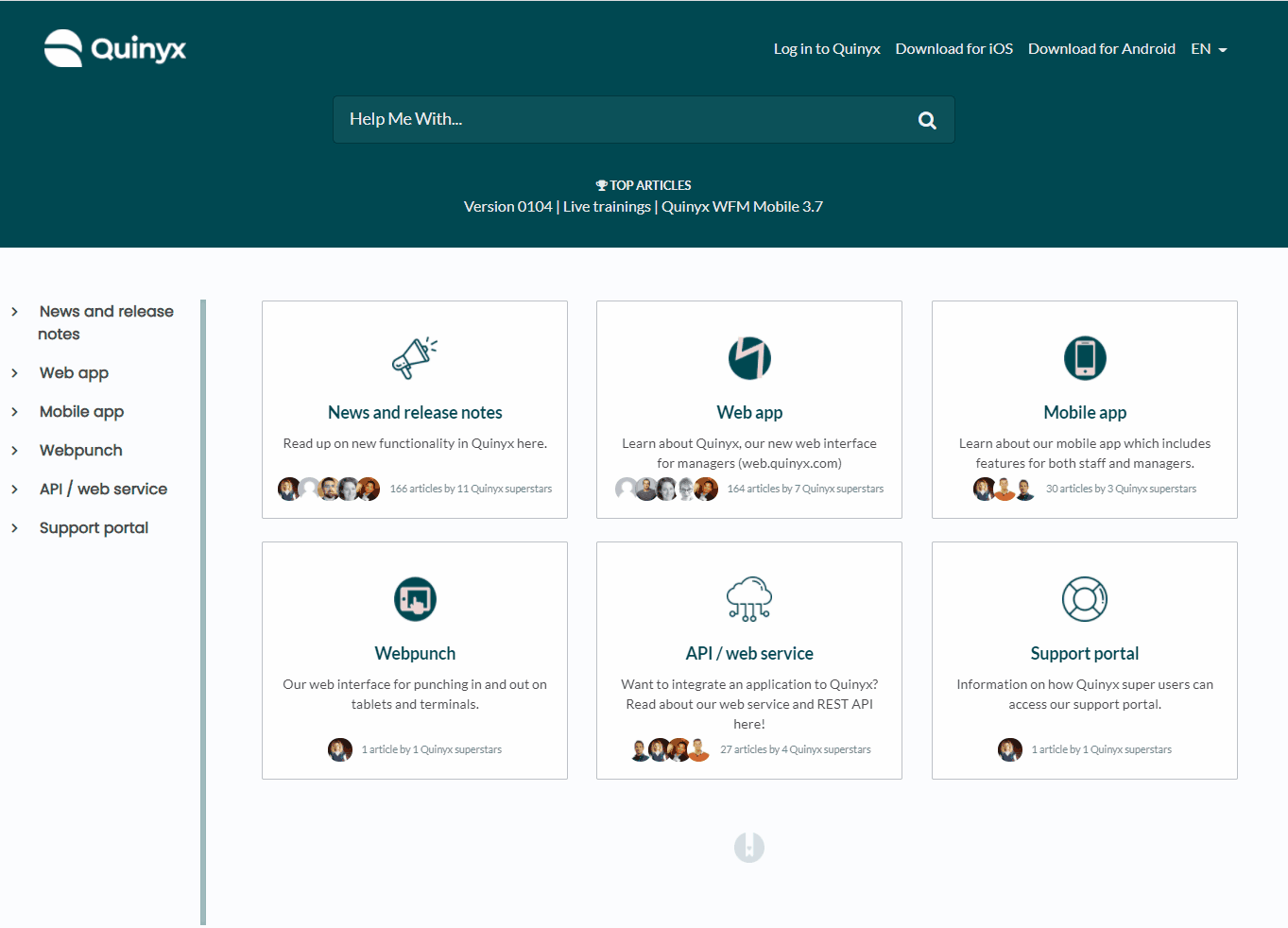 Read more about using keywords here.
Read our Frequently Asked Questions articles
Do you have a specific question about Quinyx? Take a look at our Frequently Asked Questions articles to find an answer.
Watch video tutorials
Check out our short video tutorials to learn more about subjects like roles and access rights, mobile access rights, base schedule, daily schedule management, and more!
---
---