Version 1.80
Release date January 11, 2022
Platform update
New functionality
Recent saved lists
Users wanting to distribute content are now able to select a saved audience from a list of the three they've most recently used. Selecting a recently saved list will take the user to the audience picker, prepopulated with recipients.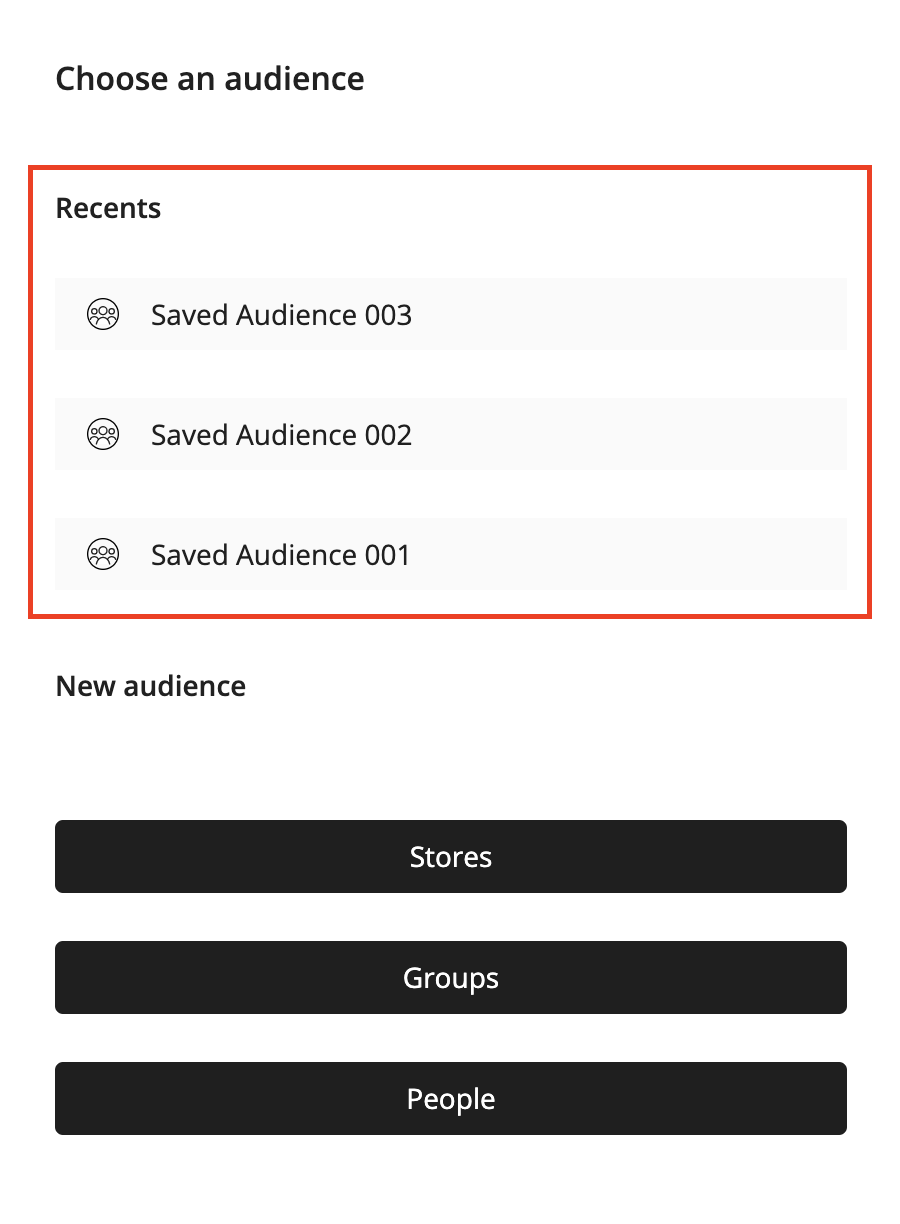 Bug fixes
Resolved an issue that prevented folders from appearing when created.
Resolved an issue that prevented files from uploading to folders.
Resolved an issue that caused links to open within the mobile app.
Resolved various issues with the  Download all uploads option.
In the next release
In the upcoming January 25, 2023 release you can expect:
More bug fixes and service requests.
Discovery
We're currently running discovery for the following:
Distribution

Ensure newly added stores/users are able to access already shared content
Make distribution and audience selection easier and more intuitive

Widgets
---
---