Mobile - Canceling an application for an unassigned shift
You can request to cancel a booked notice of interest in Quinyx that you have booked but have not yet been allocated. A yellow star in the calendar indicates that you have sent a notice of interest.
In Schedule, tap on the day in the calendar with a star to indicate the shift request that you made and that you now want to cancel.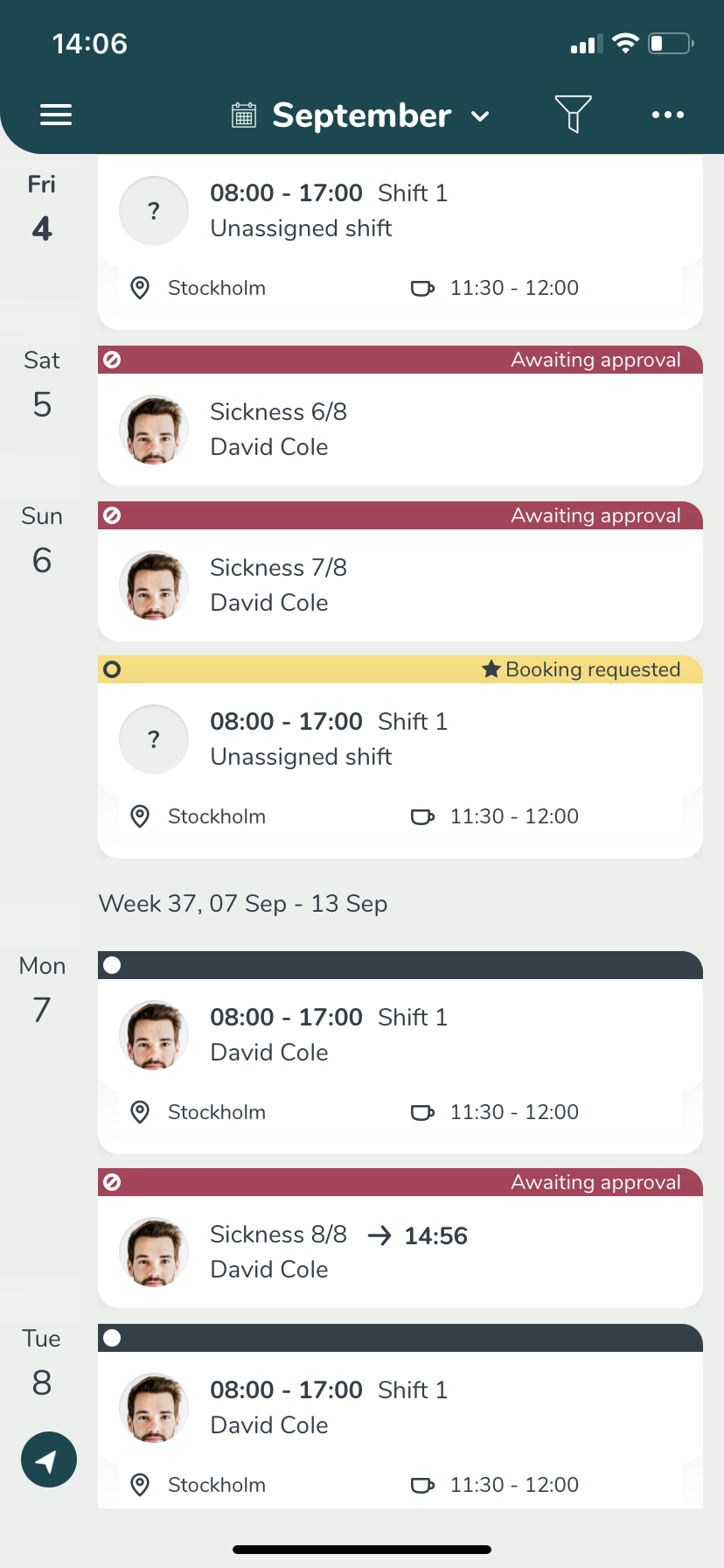 Select Cancel Shift Booking at the bottom of the page.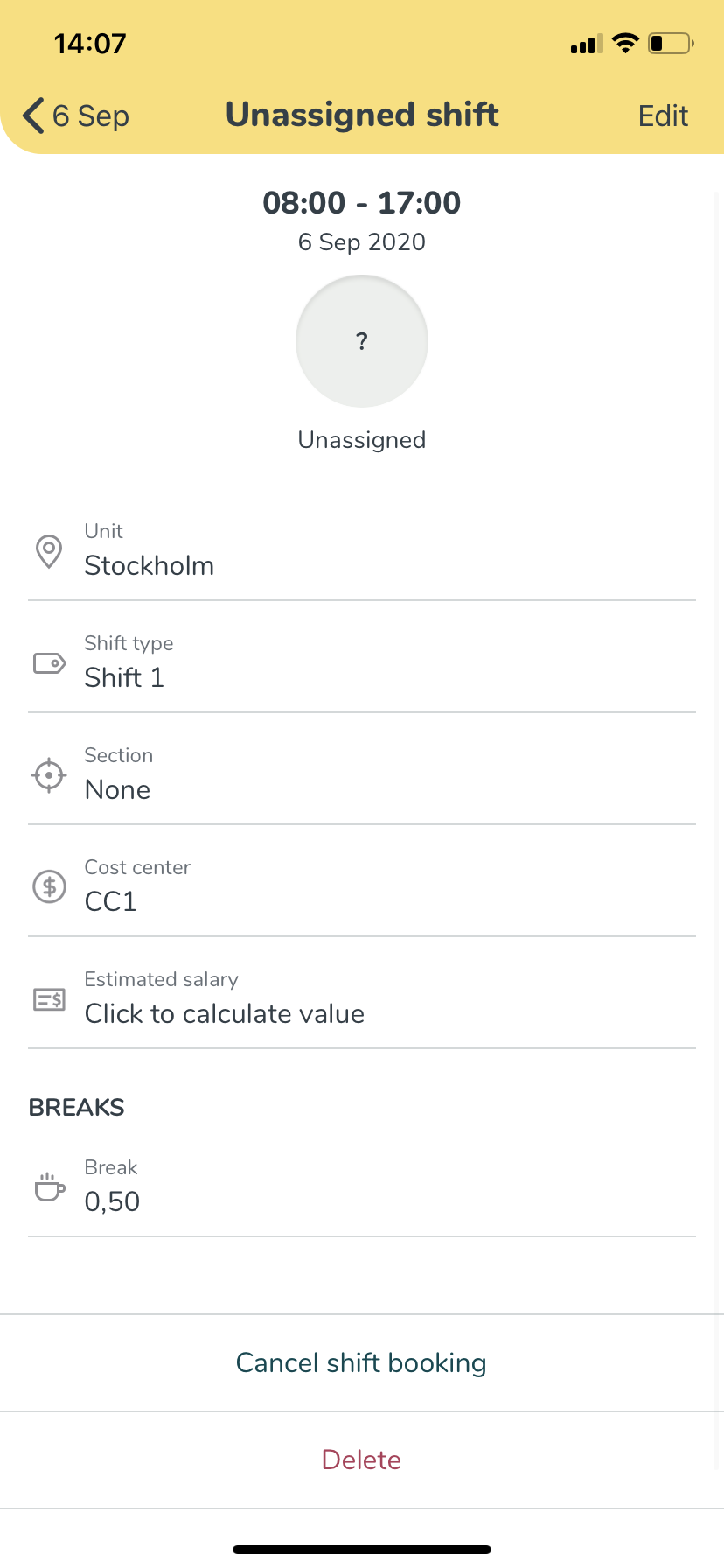 The status is changed back to Book Shift.
---
---