Quinyx general usage FAQ
Q: Is there a Staff Portal for Quinyx?
A: Yes! Read more about it here!
Q: Can I still access the "Classic" URL?
A: The Classic root URLs app.quinyx.com and rc.quinyx.com will not be accessible from the web. This means that old bookmarks that point towards these must to be updated to web.quinyx.com and web-rc.quinyx.com
This change doesn't affect Webpunch (app.quinyx.com/webpunch3) or Classic SAML paths
Q: How long before I will be automatically logged out of Quinyx?
A: You can set the log-off time in Group management. You can choose between 5 and 60 minutes.
Q: Is there a Quinyx test environment?
A: Yes. web-rc.quinyx.com
Q: Can opening hours be set in Quinyx?
A: Not at this time. But regular opening hours together with deviating days is something we will support in the future.
Q: I have an idea about how to improve Quinyx functionality; what should I do?
A: If you don't find what you are looking for, please share your idea/feedback via the Send us feedback button in Quinyx.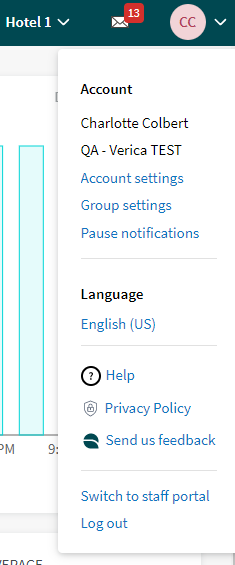 Q: Does Quinyx support the Employment Protection Act/Lagen om anställningsskydd (LAS)?
A: Currently, Quinyx does not support Employee Protection Act rules (Lagen om anställningsskydd, or LAS). Quinyx only tracks worked days and hours, not how an employee is actually legally employed. Most likely, you can find more information about the Employment Protection Act in your organization's HR system or HR-related documentation.
---
---