Neo general usage FAQs
General usage
Q: Can we work both in Classic and in Neo?
A: Yes, Classic and Neo communicate with the same database, so any change you make in one of the interfaces is reflected in the other. 
Q: Is there a Staff Portal for Neo?
A: Not yet, but we release one by the end of 2020. It will, however, be extremely basic so as to incentivize employees to use the mobile app.
Q: Is training available?
A: Yes, all available training classes, upcoming live sessions, and recordings are available here. 
Q: Will I be logged out automatically?
A: You are automatically logged out of Neo if you haven't been active for 30 minutes.
Q: Is there a Neo test environment?
A: Yes. web-rc.quinyx.com
Q: Can opening hours be set in Neo?
A: Not at this time. But regular opening hours together with deviating days is something we will support in the future.
Q: How do I know when a missing feature will be added to Neo?
A: Please refer to out product Roadmap and Feature list.
Q: I have an idea on how to improve Neo functionality, what shall I do?
A: Please refer to the product roadmap first. If you don't find what you are looking for, please share your idea/feedback via the Send us feedback button in Neo.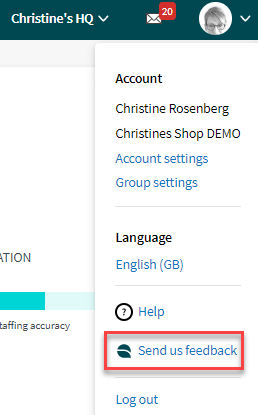 ---
---