Account settings
The account settings page is where you do all the configuration for access rights. If your role has access to account settings, you can configure account settings by following these steps:
Click on the arrow next to your picture in the top right corner.
Click on account settings: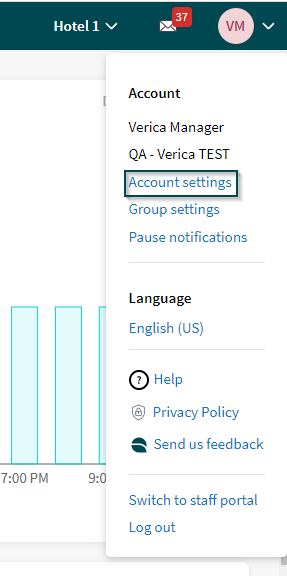 This will take you to the account page where you will find the settings for access rights: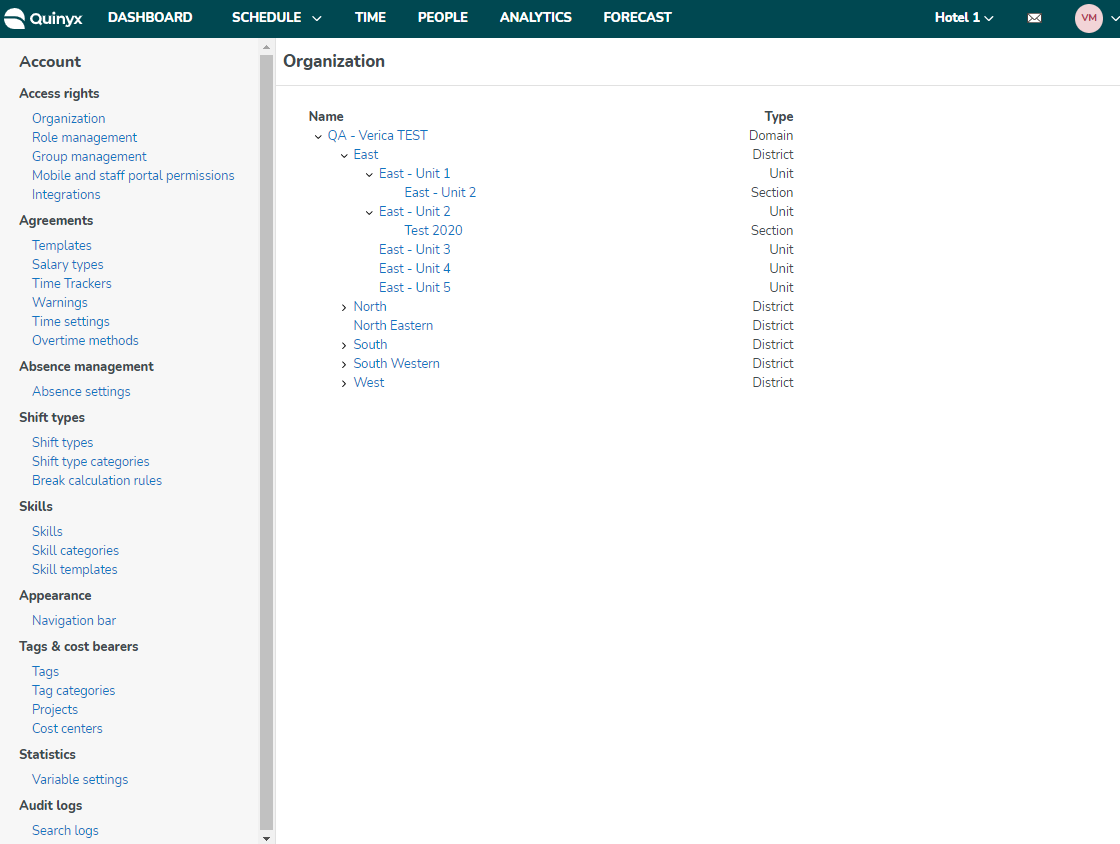 The account menu is divided into different groups where you can handle settings and configuration in Quinyx.
Access rights: Here you set permissions and roles for the web app and the mobile app. This is also where you create the structure for your organization. Read more here.
Agreements: This is where you configure employee agreements. Click here to read more about setting up employee agreements.
Absence management: This is where you view your absence settings. Read more about absence settings here.
Shift types: This is where you set up global shift types that will be available in all units. Read about shift types here.
Skills: You can create skills and link them to your employees, so you can ensure that you always have the right employees assigned to a shift. Read more here.
Appearance: Click appearance to change how your top navigation bar looks. Read more here.
Tags & cost bearers: Configure your Tags, cost centers, and projects.
Statistics: Configurations for statistics and Budget & Forecast. Learn more!
Audit logs: Search Quinyx logs to see what people have done. Read more here about audit logs.
---
---