Change languages
Quinyx currently supports the following languages:
Chinese Simplified
Danish
Dutch
English (CA)
English (UK)
English (US)
Estonian
Finnish
French
French (CA)
German
Italian
Japanese
Korean
Latvian
Lithuanian
Norwegian
Polish
Portuguese
Russian
Spanish
Swedish
Changing language in Quinyx
Changing the language in Quinyx is easy:
Navigate to your profile portrait in the top-right corner of the screen. Click Language.
Select the language of your choice in the pane that appears: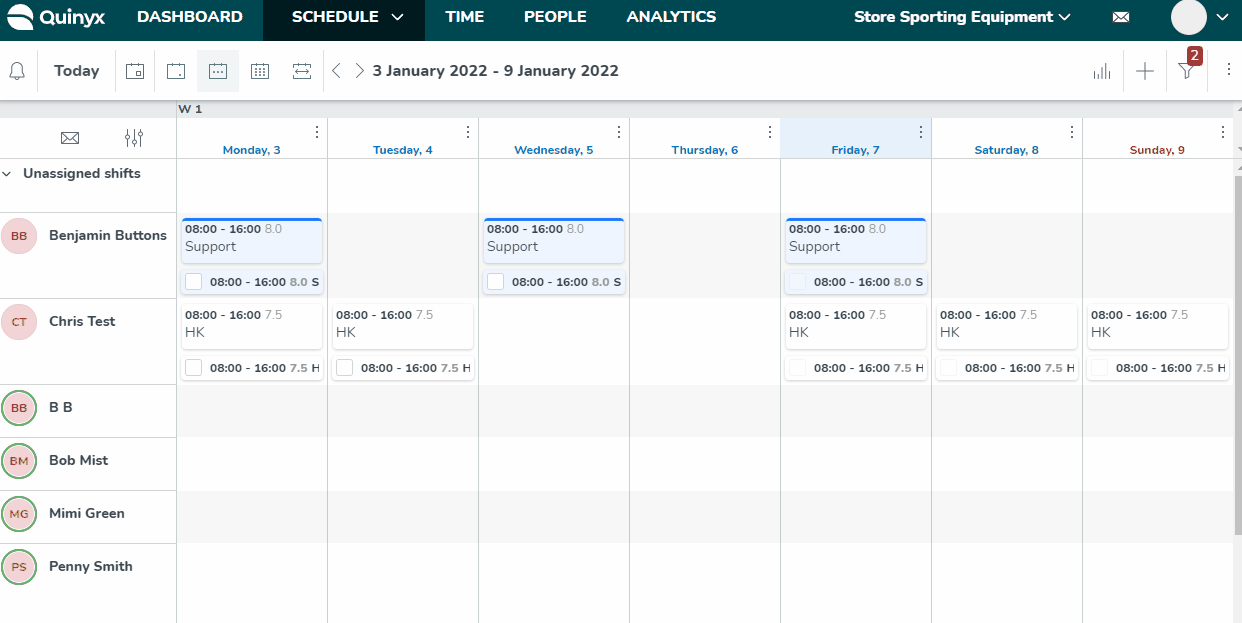 The language is automatically updated.
Changing language in Quinyx mobile
The language in the mobile application is based on the language settings of your device. This means that if you use English as your preferred language on your device, then the Quinyx mobile app will be displayed in English as well.
Read about frequently asked questions about languages
here
.
---
---