Qmail
The
default
permission on the Qmail feature group is "Write" for all roles. Click
here
for more information about access rights in Neo.
You access your Qmail from the envelope icon in the right-hand side of Neo's top navigation bar. If you have unread Qmails, the number of unread Qmails will appear on top of the Qmail icon:

To refresh Qmail, use your browser's refresh button. This will update the counter and the list of Qmails.
You need "read" access to the "Qmail" feature group to view, mark as read/unread and delete Qmails. You need "write" access to the same feature group in order to be able to write and send Qmails yourself.
Qmail overview
Clicking the Qmail icon brings you to the Qmail overview. This view appears in a side panel in order for you to be able to view Schedule, or other parts of the app, while writing a Qmail. This view allows you to:
View either received or sent Qmails.

Received Qmails are shown by default.

See whether a certain Qmail contains an attachment or has been marked as important.
See when a Qmail was received or sent respectively.
Filter your received Qmails on read or on unread.
Search among your Qmails.

The search can be made on recipient/sender, subject and text in the message.

Select one, multiple or all Qmails shown in the view and take action on your selection of Qmails.

Possible actions include deletion, marking as unread and marking as read.
If you've received or sent more than 100 Qmails, the bottom of the side panel will include arrows enabling you to navigate to between older and newer Qmails.
Read a Qmail
To read a received or sent Qmail, click the Qmail in question in the overview. This brings you to the read view which displays the full Qmail as well as the information you could see in the Qmail overview for the Qmail in question. From here, you can also delete the message, mark it as unread or reply to it.
Create and send a Qmail
To send a Qmail, you need to have "Write" access on the "Qmail" feature group.
To send a new Qmail from the overview, click the following icon:

In the "Compose Qmail" side panel, you can choose either "Direct message" or "Group message".
"Direct message" is pre-selected. In this view, you can select one, multiple, or all members of the group currently selected in the Neo group selector as recipients of your Qmail. This includes members shared to these groups as well as inherited members. The latter means, for instance, that if a unit is selected in the Neo group selector right now, you can also select that unit's district manager from that list.
"Group message" is the other tab of the "Compose Qmail" side panel. In this view, you can choose to send a message to one, multiple or all units you are a member of, irrespective of the group currently selected in the Neo group selector. Here, any units selected will include members shared from other groups but won't include inherited members. If the sender's home unit is selected, the sender won't receive the Qmail he/she is in the process of sending.
Users with a role directly on a section and no role on the section's parent unit won't be included in Qmails sent from the Group message tab.
In Group message you're unable to exclude specific people - you're sending a message to all members of the unit(s).
You can use 80 characters in the subject line of the email. The maximum size for the body text is 64 kilobytes, (approximately 65,535 characters, if you are only using single byte characters).
In addition to typing a subject and message for your Qmail, you're able to add an attachment to your Qmail. Quinyx supports attachment names of a maximum of 80 characters and a file size of a maximum of 20 megabytes. There are no format restrictions when sending a Qmail with attachment from Neo. Add an attachment by clicking the following icon:

You may also select to receive a read receipt. This will trigger an automatic Qmail being sent to you when your recipient opens your Qmail. If you've selected multiple recipients, you'll get one read receipt for each recipient that opens your Qmail. To request a read receipt, click the following icon:
As a last selection, you may select to mark your Qmail as important. If you mark a Qmail as important, your employees will see the Qmail as a popup upon logging in to the Quinyx mobile app. For employees using web-punch, the Qmail appears next time they punch in. To mark a Qmail as important, click the following icon:

After adding the text and making the selections you want, click "Send" to send your Qmail.
Qmail in Schedule
There are two ways of sending Qmails from Schedule.
Qmail from a Shift
If you're viewing a shift which currently doesn't have an employee assigned to it, you're able to send a Qmail to one or multiple employees regarding this shift. Simply click the envelope icon to the left of the "Employee" field in the "Edit shift" dialogue:

The "Compose Qmail" dialogue opens and you're able to create and send your message from here. Please note that when accessing the "Compose Qmail" view from a shift like this, the list of recipients will feature a different sorting logic and interface, namely those of the assignable employees dropdown for shifts.
Accessing the "Compose Qmail" dialogue from an unassigned shift will pre-populate the subject and message fields with text encouraging the recipient(s) to take the unassigned shift. Accessing the same dialogue from an assigned shift will lead to blank subject and message fields.
Qmail from viewed employee(s)
You're able to use filters in Schedule to send a Qmail to a specific subset of users in Quinyx.
Just follow these steps:
Make your choice of filter values in Schedule, for instance to only display all employees with "Skill" German.
Click the envelope icon above the list of employees in Schedule: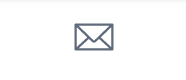 The "Compose Qmail" dialogue will now open. The "Recipients" field will be pre-populated with the employees presently visible in Schedule.
Type and send your Qmail to the selected recipient(s).
Qmail by Group Level
Qmail is available on unit level.
You can't select a district in the "group selector" when sending a Qmail. However, you're able to send Qmails to an entire district using the "Group message" functionality on unit level and selecting all units.
So for instance, if you're an account manager, you have the possibility to tick the "Select all" box, and then all units within the organization will be selected, thereby allowing you to send a Qmail to the "whole organization".
that users with a role directly on the section and no role on the section's parent unit won't be included in Qmails sent from the Group message tab.
---
---