Mobile - Swapping shifts
You can request to swap shifts with a colleague in the Quinyx mobile app.
Select the day and shift that you want to swap from your own shifts
Select Swap Shift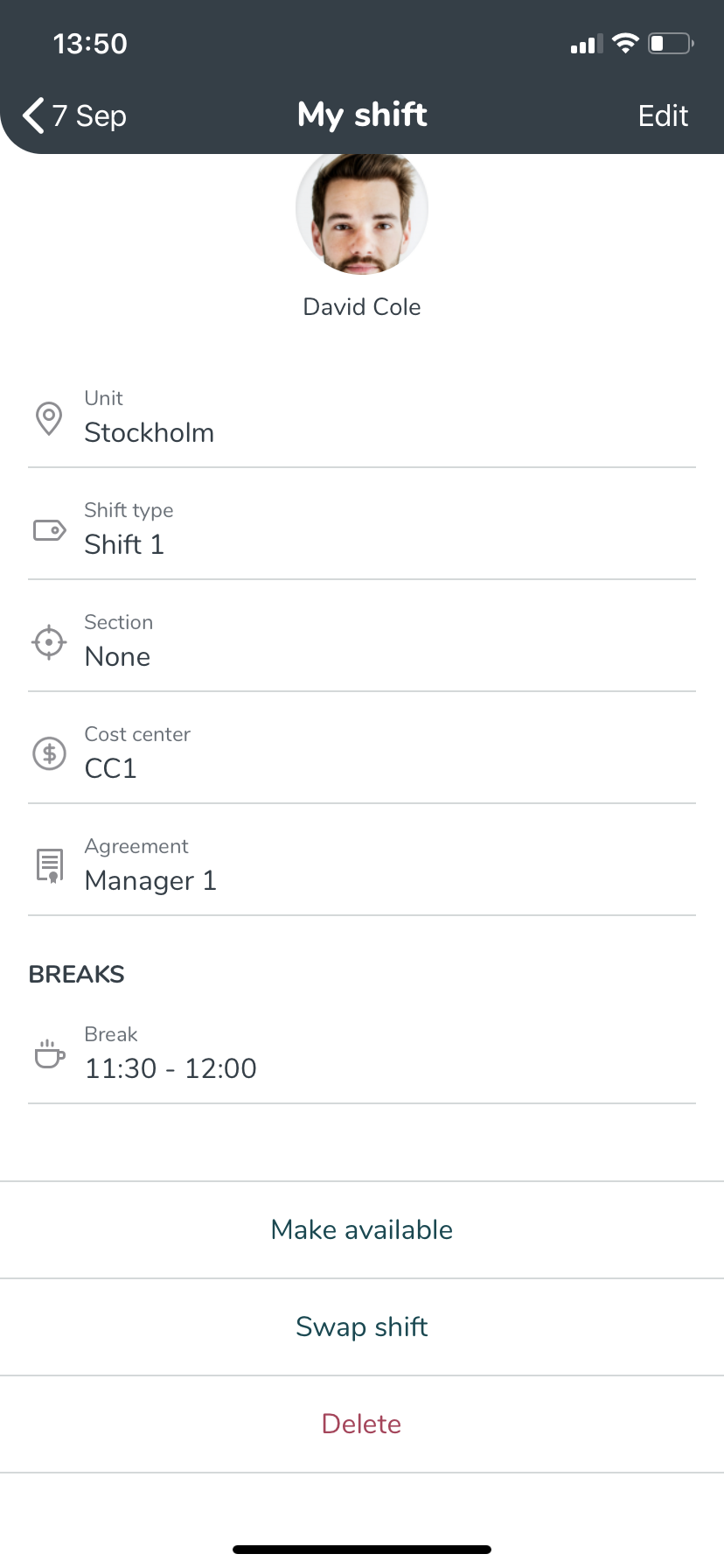 Select the date and colleague you have agreed to swap with. Select Swap Shift.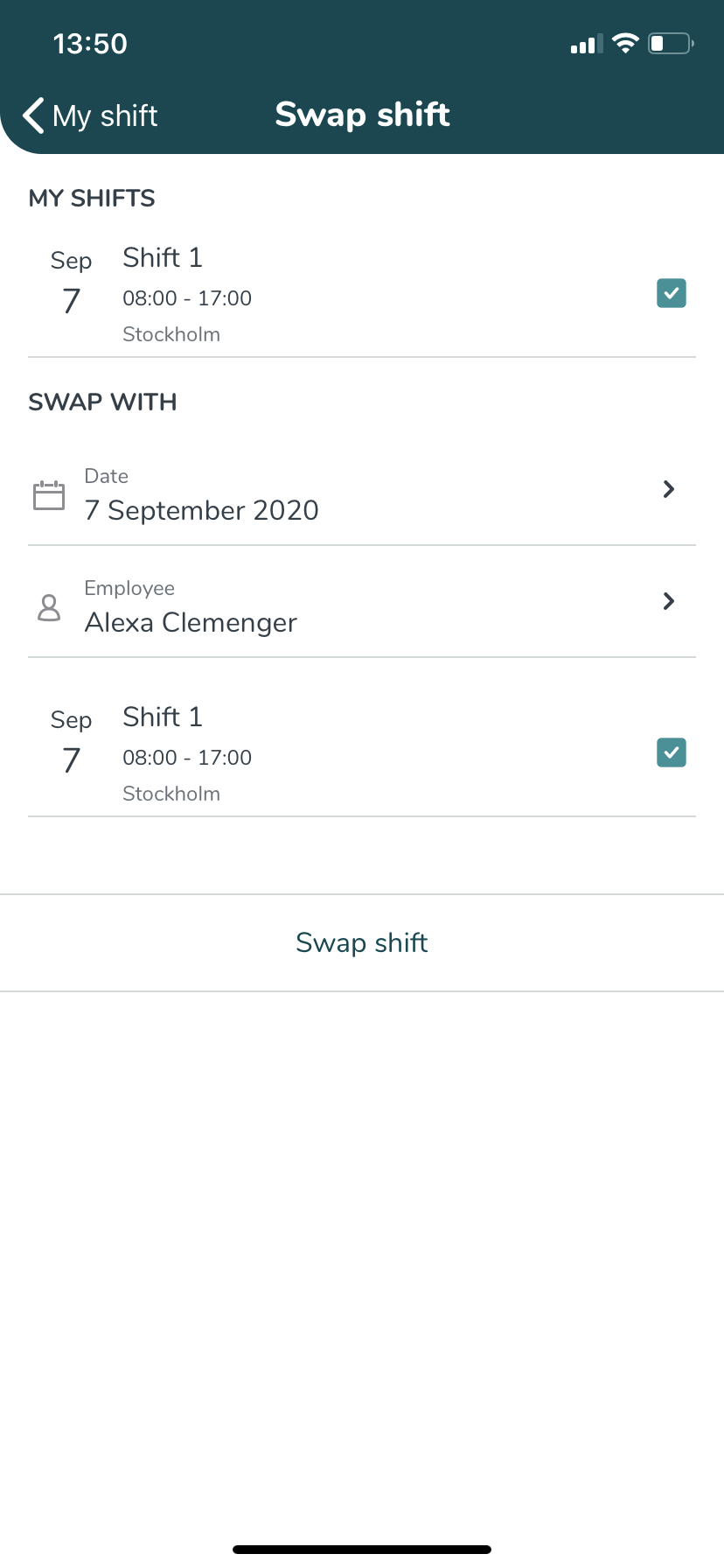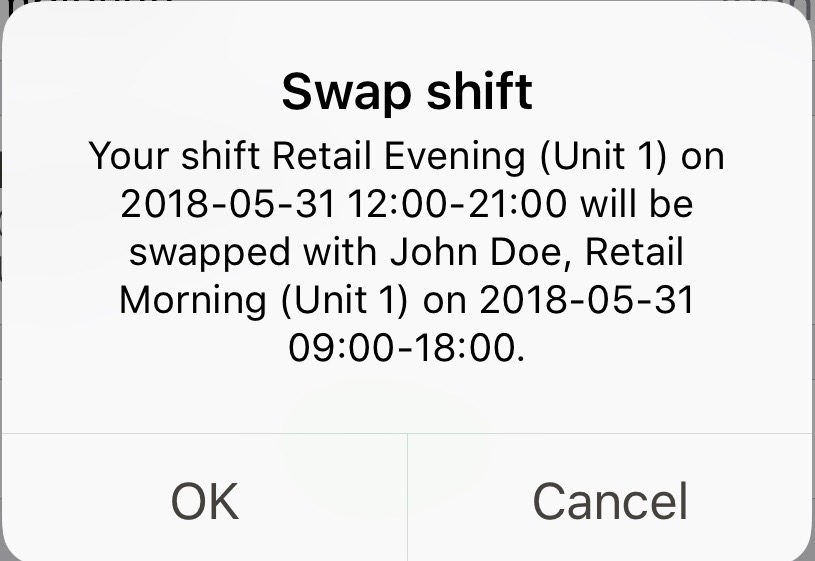 You and your colleague will be notified when a decision on your request has been made.
---
---