Tables - Cost Centres
You can follow up costs in Quinyx by setting up cost centres.

Cost centres are created under the Settings tab. These can then be linked to:
Units

Sections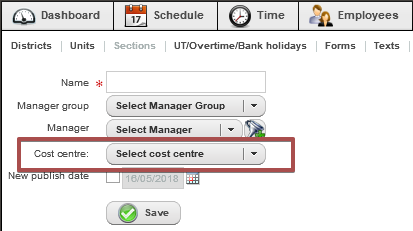 Shift types

Employees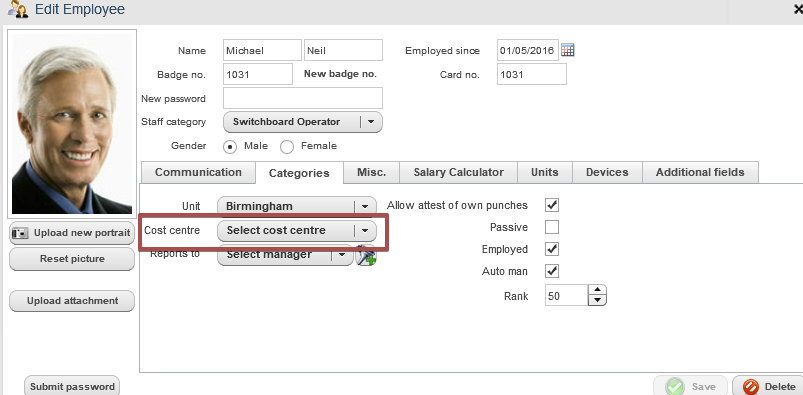 Inheriting cost centres
It is possible in Quinyx to select a cost centre manually for shifts and punches. This is one way of overwriting the cost centre selected automatically depending on the logic for inheriting a cost centre that is used when exporting payrolls files and reports.
The automatically inherited cost centre can be seen below in the salary code table in the time card.
If a time punch is linked to a shift and no cost centre has been selected manually for the punch, the cost centre will be inherited in the hierarchical order listed below:
Cost centre selected for the shift
Cost centre selected for the shift type
Section to which the shift belongs
Unit to which the shift belongs
Cost centre selected in the employee card
Section to which the employee belongs
Unit to which the employee belongs
If a time punch is not linked to a shift, cost centres will be inherited in the following order:
Cost centre selected in the employee card
The section to which the employee belongs
Unit to which the employee belongs
---
---