Frontline Portal - Viewing responses to questions
You can view all store/recipient responses to questions or you can view each response one by one.
View individual responses
From the Launchpad, when a task has been submitted, you will see a red dot in the upper right-hand corner of the task as well as have the new notification within the bell in the upper right.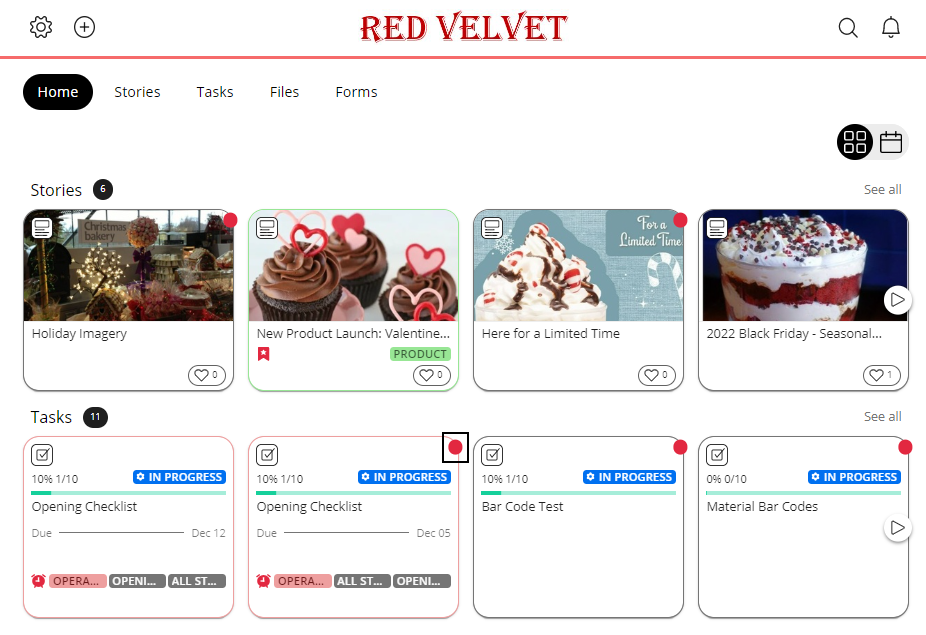 You'll see a list of all the stores that were sent the questions. To see answered questions, click on the appropriate name or store with a green bar on the left-hand side which indicates that it's completed.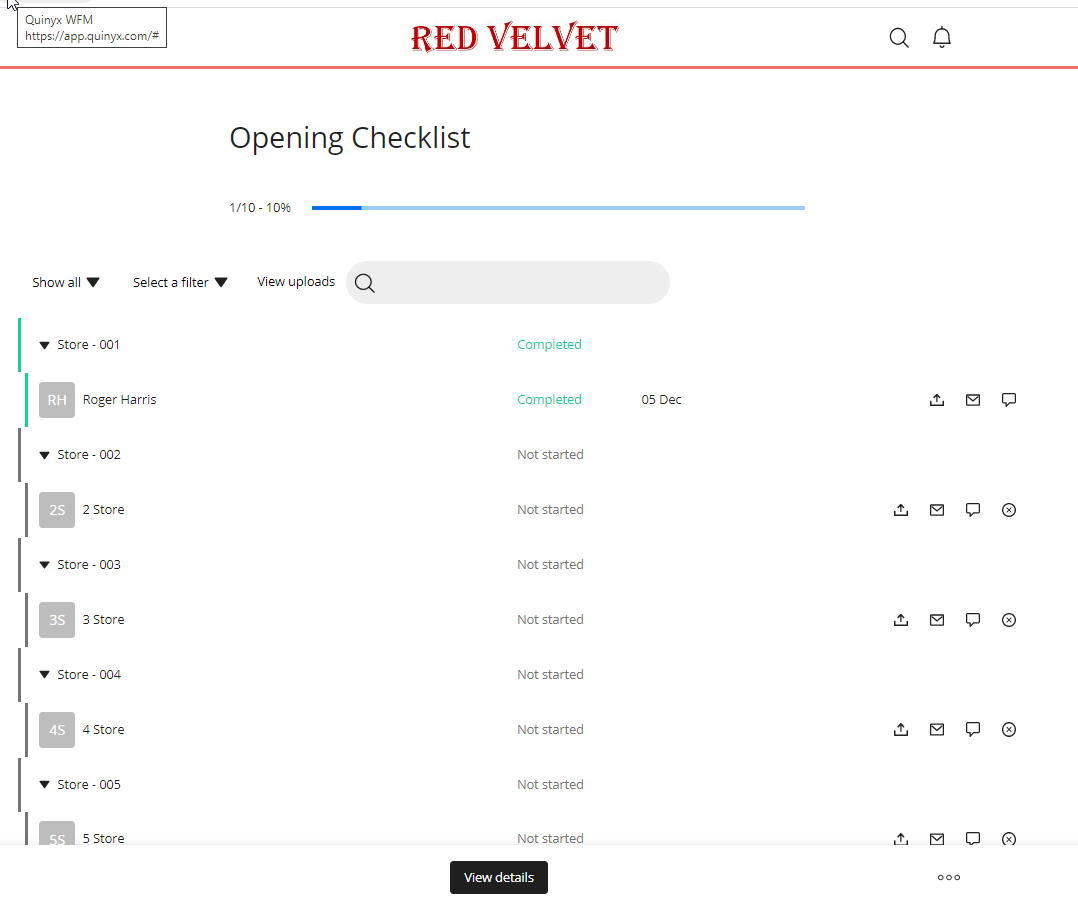 Scroll to the bottom of the recipient's task to view their responses to all questions.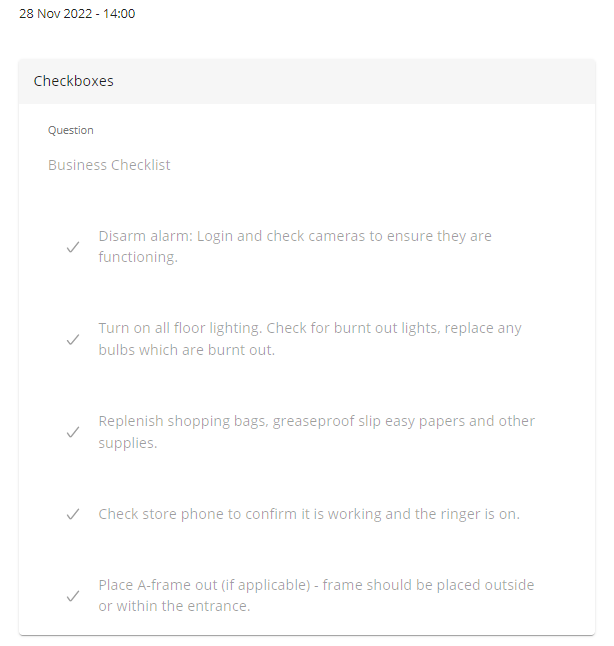 View all responses
To view all responses from all recipients you can export a breakdown to Excel at any time. This option is available from the menu at the bottom-right of the page.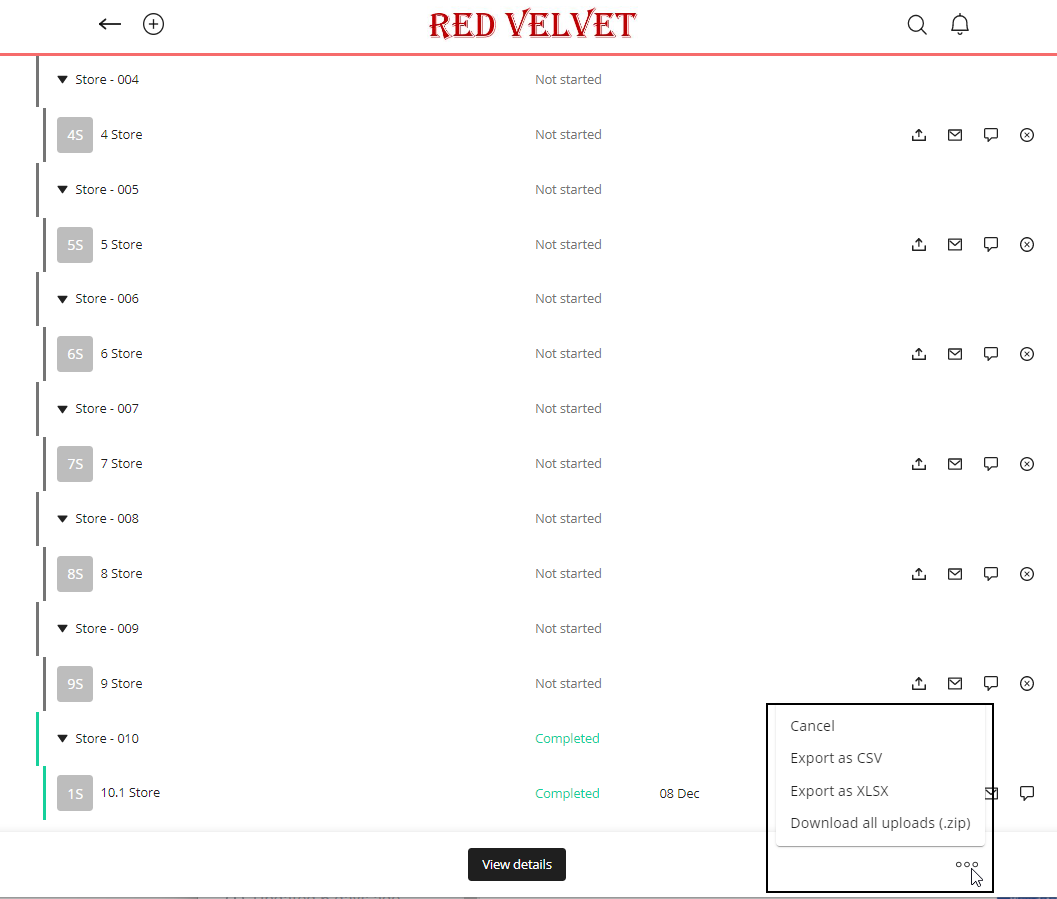 ---
---