Frontline Portal - Choosing the audience for your resources
Whether you are creating resources like forms, tasks, or stories, you need to select your intended audience.

When you have clicked the

icon in the top-left and selected whether to create a story, task, or form, you will eventually be directed to the detailed view where you can configure the settings of the resource.
In the detailed view, there will be a field called Audience. Clicking on the + icon inside the audience field will allow you to select your audience.

You can choose an audience by selecting stores and groups, or by selecting specific people.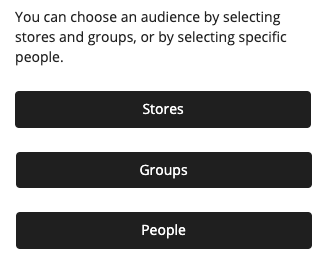 Whether you select stores, groups, or people you will have the option to change this in the audience selector if you wish.

Selecting stores, groups, or people in the audience selector
You can select if you want all stores, separate stores, whole groups, or individuals to be added as your audience depending on the type of resource you're are creating. When you are done, click Save in the bottom right corner and you are good to go!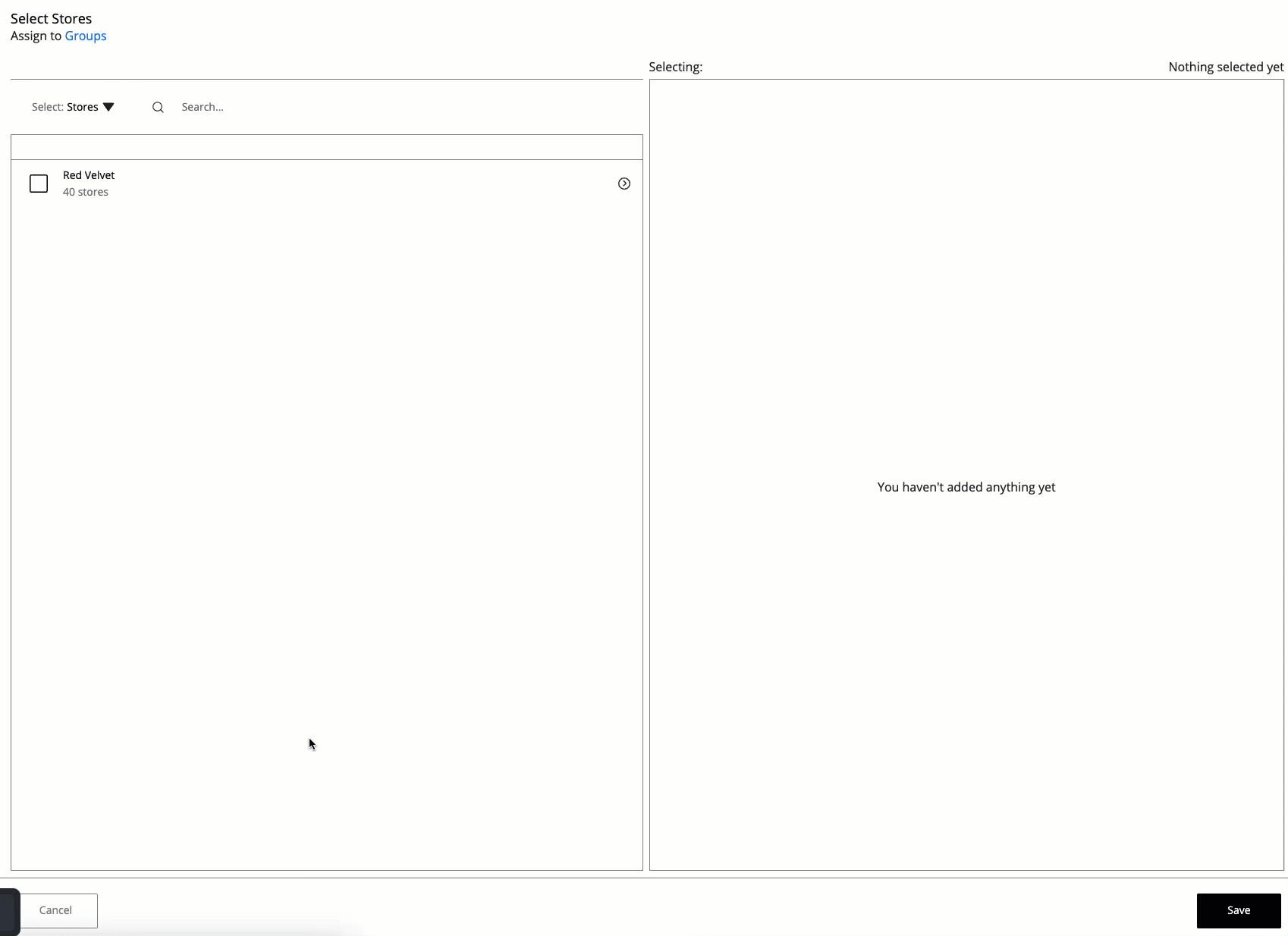 Once you are finished with making the settings to your resource(s), press Send Now.

Creating a custom distribution list
When selecting your audience, you can choose to save it to a custom distribution list. This is especially useful if you know that you will be creating resources regularly with the same audience.
To create a custom distribution list:
Select your audience in the audience picker.
When you're done, select Create List.
Enter the name of your list and press Save.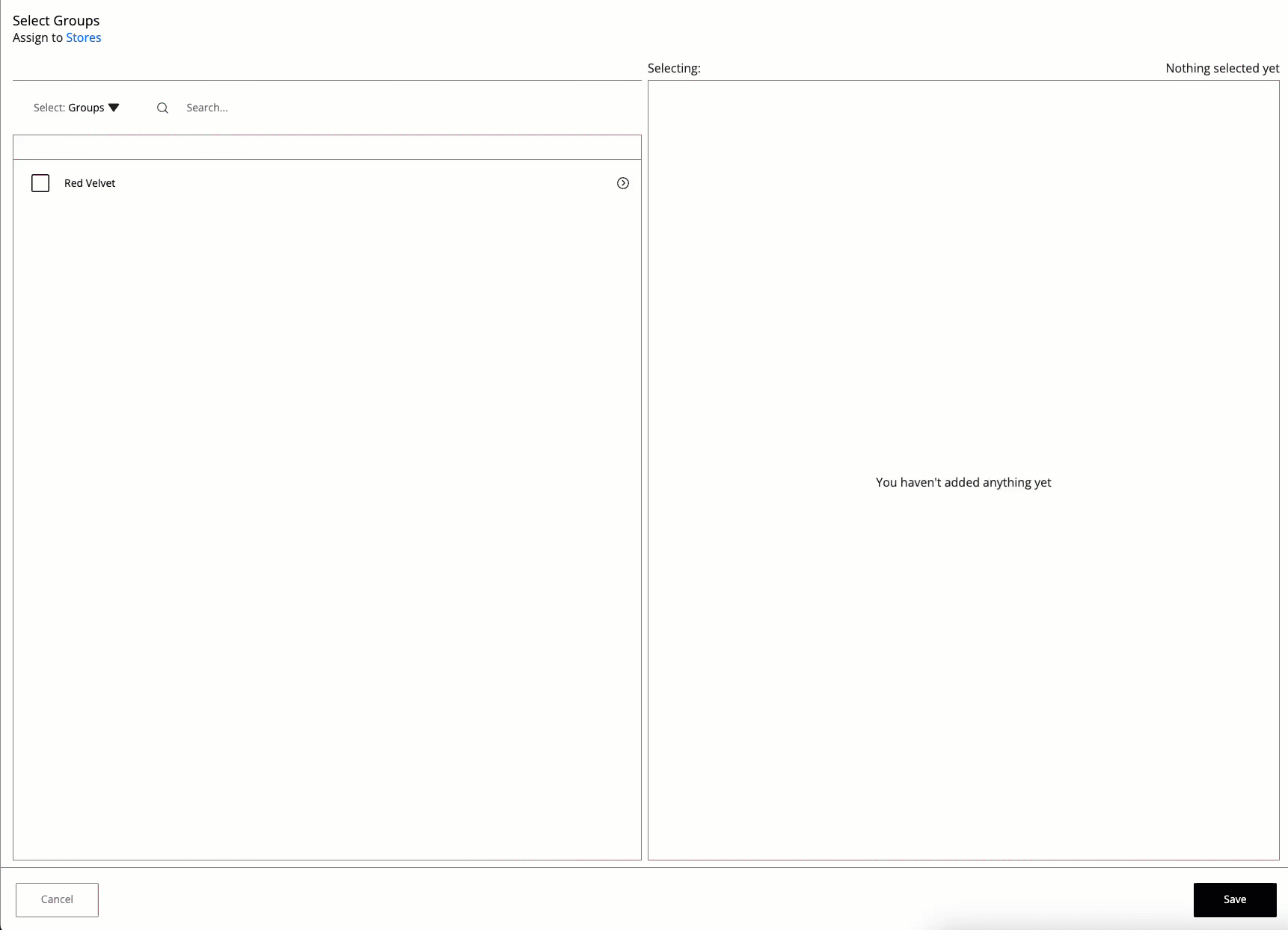 ---
---