Mobile - Qmail
Think of Qmail as a Quinyx in-app email system. In the Qmail tab, you can find all of the Qmails that have been sent to you and that you've sent to colleagues. The Qmails you receive can be both auto-generated messages regarding shift time changes, new shifts assigned to you, leave application updates, as well as personal Qmails sent from your manager.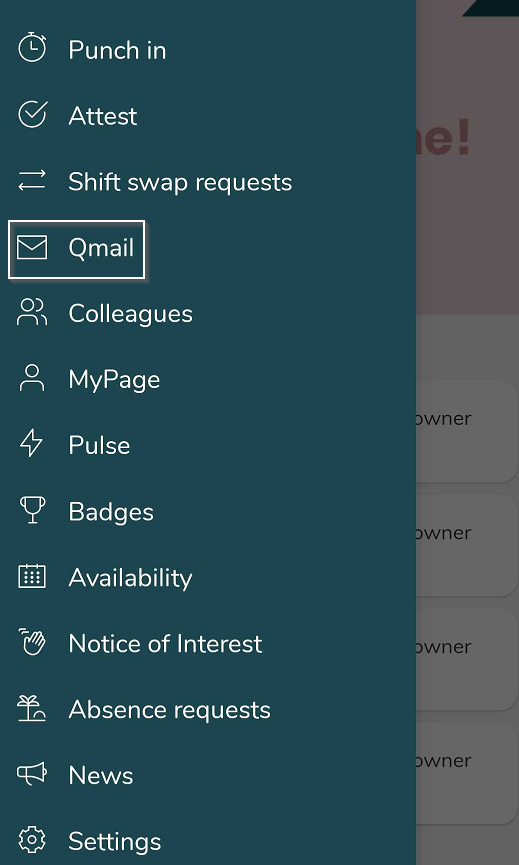 You can send Qmails to colleagues within your organization. To send a Qmail, press the envelope/+ icon in the Qmail tab.

You'll see a notification in the Qmail tab when you receive a new Qmail.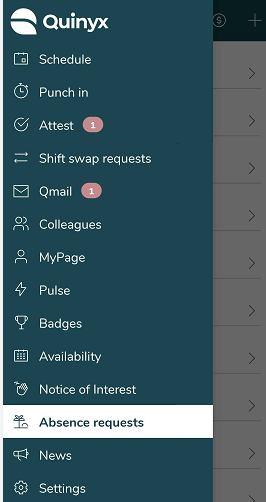 Every Qmail that is sent to you will generate a push notification if you Allow Qmail notifications in the app's Settings page.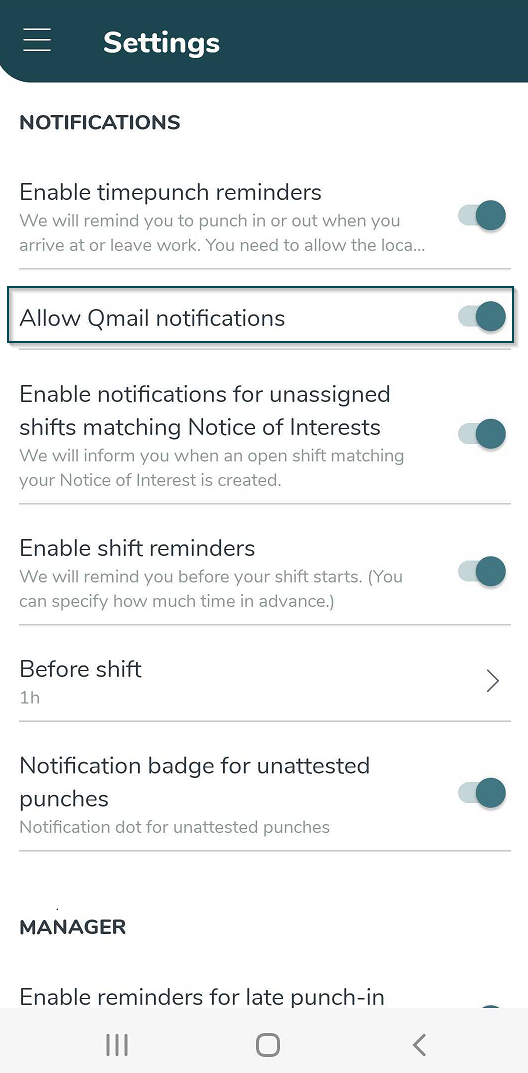 Search bar
In the search bar you can search for Qmails that include a certain word.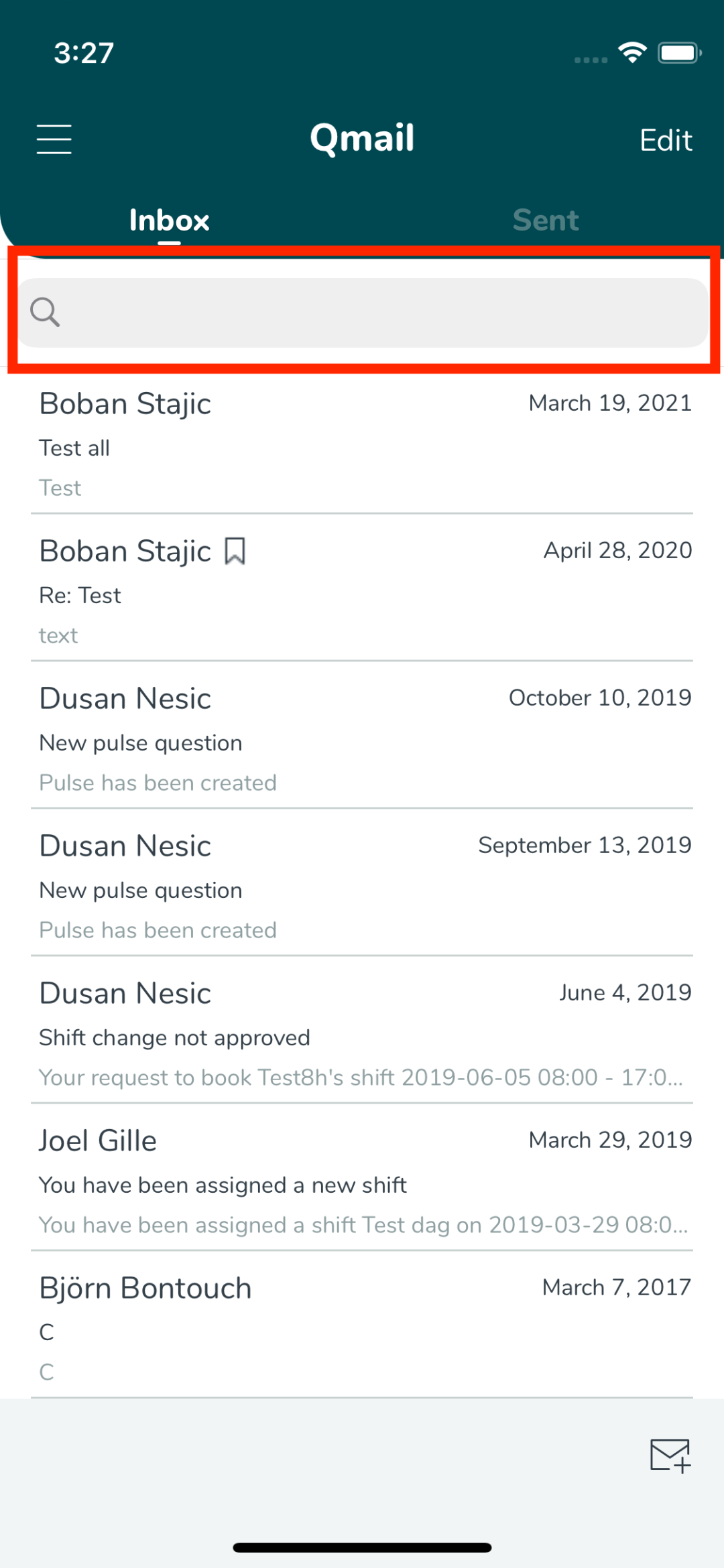 Automized labeling of Qmails
If you are looking to find a specific Qmail in your inbox, you can filter on a specific label to only see Qmails connected to that label. Every Qmail you receive will automatically get one of the following labels:
Absence events (for example, an approved vacation request)
Schedule events (for example, changed starting time for one of your upcoming shifts)
Shift swaps & Shift bookings (for example, an approved shift swap request).
Pulse & Badges (events related to pulse & badges)
Direct Qmails (direct Qmails from your colleagues and managers)
Availability (events and updates related to availability)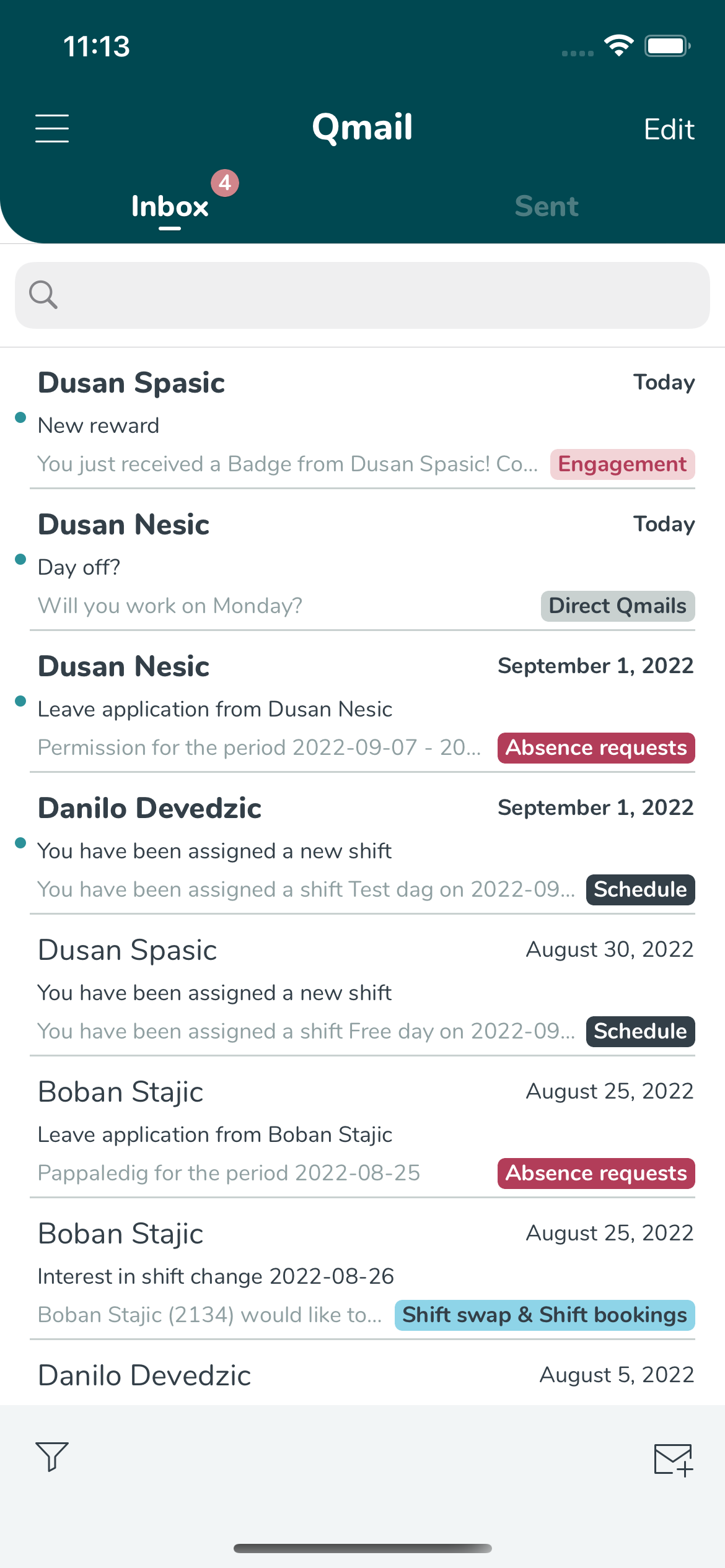 ---
---