Mobile - Editing & deleting your leave application
You can easily delete an application for leave in the Quinyx mobile app or on your computer, providing it has not yet been approved by your manager.
Select - Leave Applications.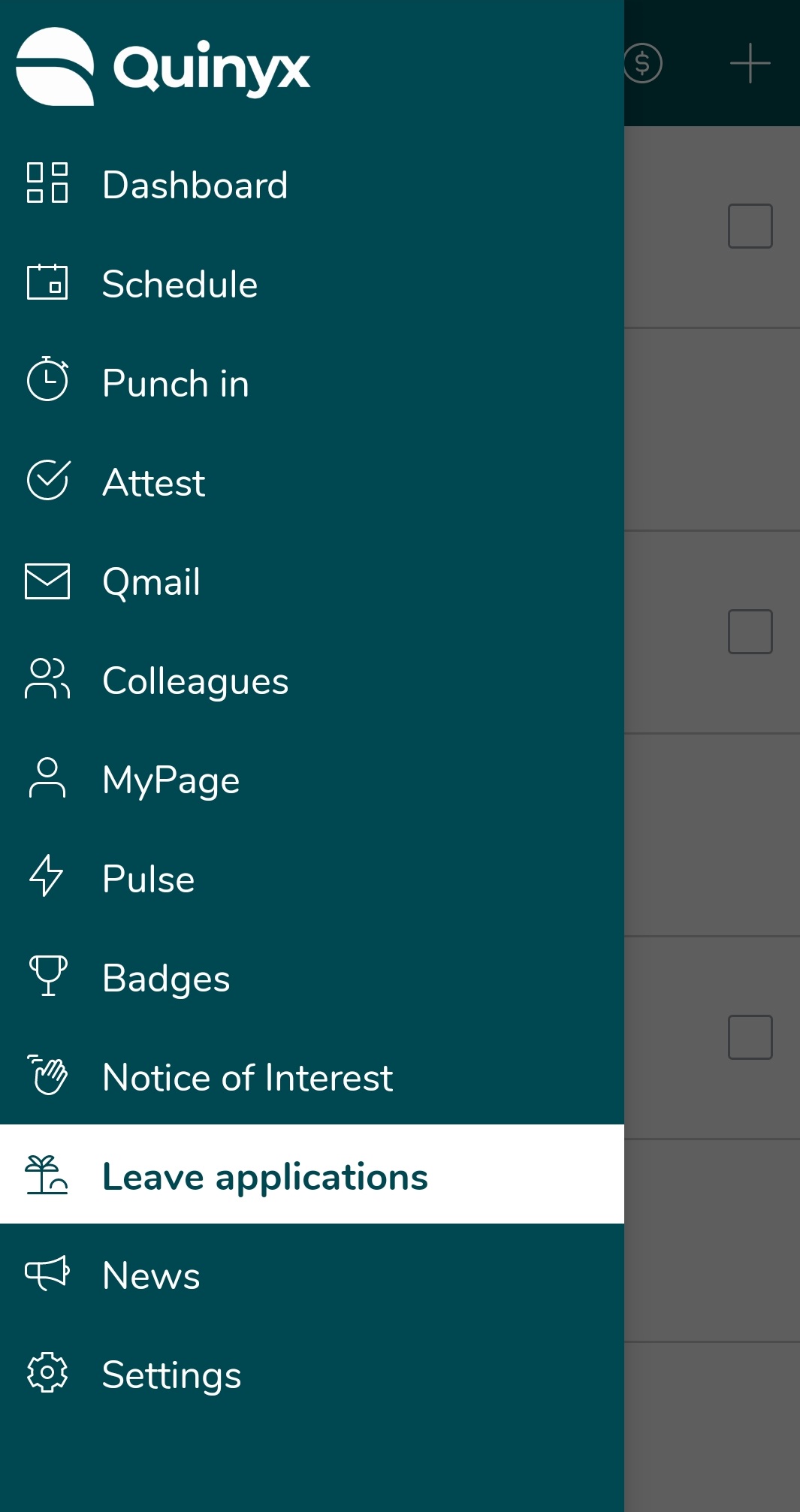 Swipe from right to left on the application you want to remove (iPhone) or tick to select it (Android).

 
Select Delete (iPhone) or press the Delete icon (Android).

To edit a leave application you click on the leave app to get into the detailed view. When in the detailed view, click edit in the top right corner (Android click on the three dots and then edit in the top right corner), then edit the necessary information and click "Save". Note that the Leave application can not be approved or denied by a manager and that it needs to be in the future in order to be able to edit it. 
---
---