Audit logs (old)
The audit logs are only available if you have access to Account settings. You'll find the Search logs page at the bottom of the menu on the left-hand side in account settings. Click to open the page and start searching the logs.
Quinyx provides the following audit logs:
Schedule
Time
Salary
Configuration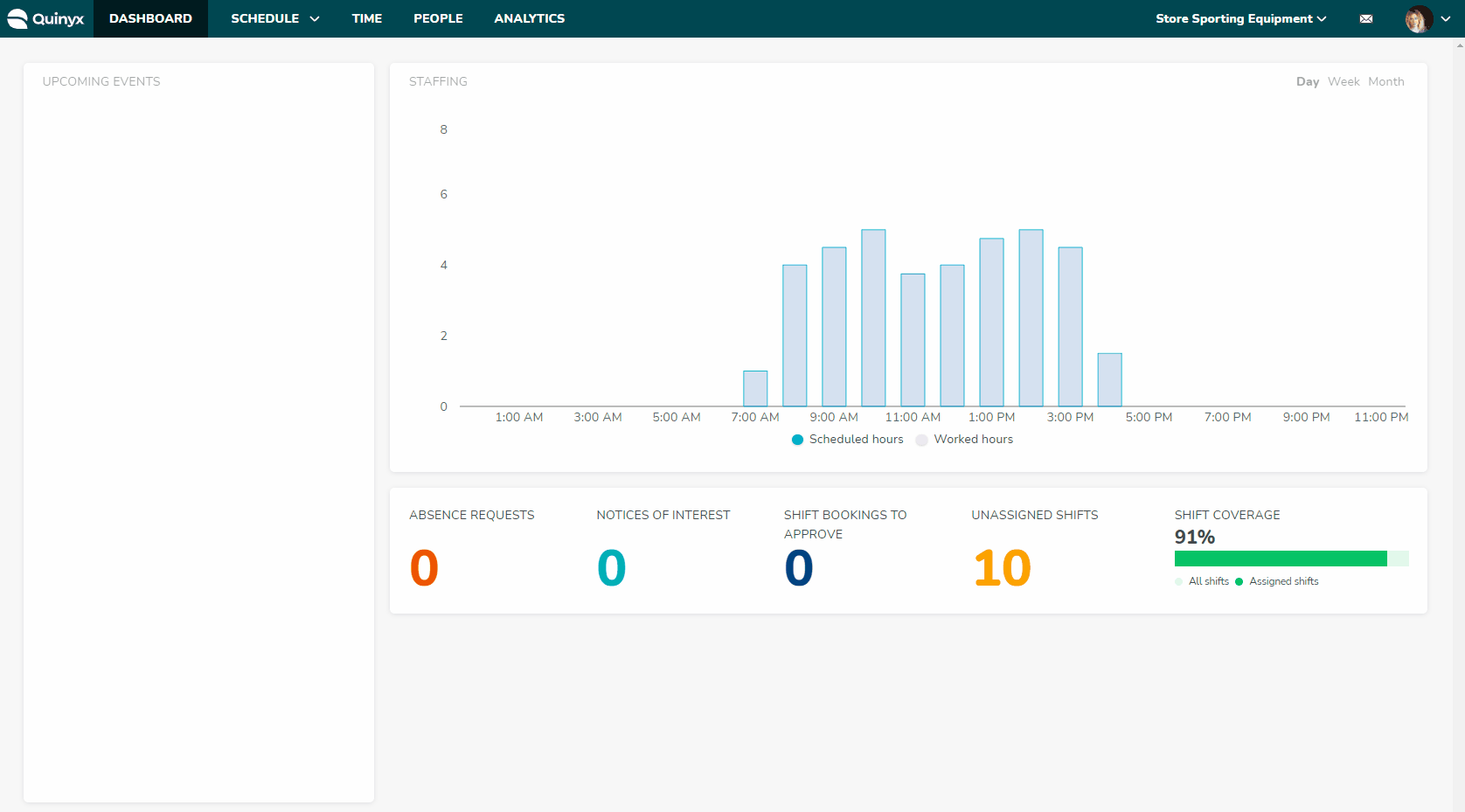 Click search, and a side panel will open.
Select the date range on which you want to search.
Select the type of audit log you want to generate.
Select on which unit you want to search.
Select either update date or shift date in the seach by field.
Click Load, and the side panel will close and the data will begin loading.
Once the is loaded, you'll see a list of all updates that have been done in the schedule for the selected unit.
The following will be visible:
Time stamp: Date and time for when the change was made.
By: Who did the change.
Action: What type of action was made (updated, created, deleted, etc.).
Shift type: Name of the shift type that was changed.
Property changed: What type of change was made (start time, start date, assigned employee, etc.).
New value: What was it changed to.
Details: Date and time for when the shift is scheduled.
Each page will show 100 items, and you can jump between the pages by using the arrows in the top right corner.
The date you are searching on is the date when the shift was updated.
---
---