Special Days
This article relates to Classic.
The Special days function is used to highlight something important in the calendar (monthly view). These may be the start of sales, staff parties or other events. Special days are indicated in blue in the calendar.
Note that this is a global setting, and all managers at all units will see it.
Click the Add button
Select a date and description
Click the Add button
Save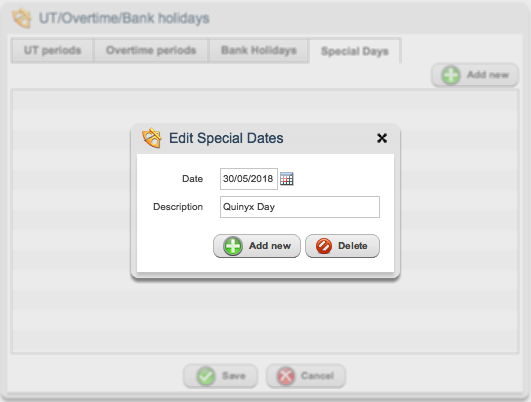 ---
---