Working with skills
Skills are used to make sure you have the correct employee working on a specific shift. If you assign a skill to an employee and associate that skill with a shift type, you can make sure only employees with the specific skill are able to work on shifts from that shift type. 
You can find skills in the Account settings menu under skills. You need to start with the creation of a skill category. You can use an abbreviation, for example, EDU - short for education, EXP - short for experience, or anything you want. 
Start by navigating to Account settings > Skills > Skill categories and click Add to create a category. 
Read more about skill categories
here
.
When you've created all the categories you want, go to Skills and click Add to create your first skill. You'll notice when creating the skill that you need to associate it with a category. There is no limit to the number of skills you can create.
Add skills on a shift type
Once you've created skills, you can add them to a shift type.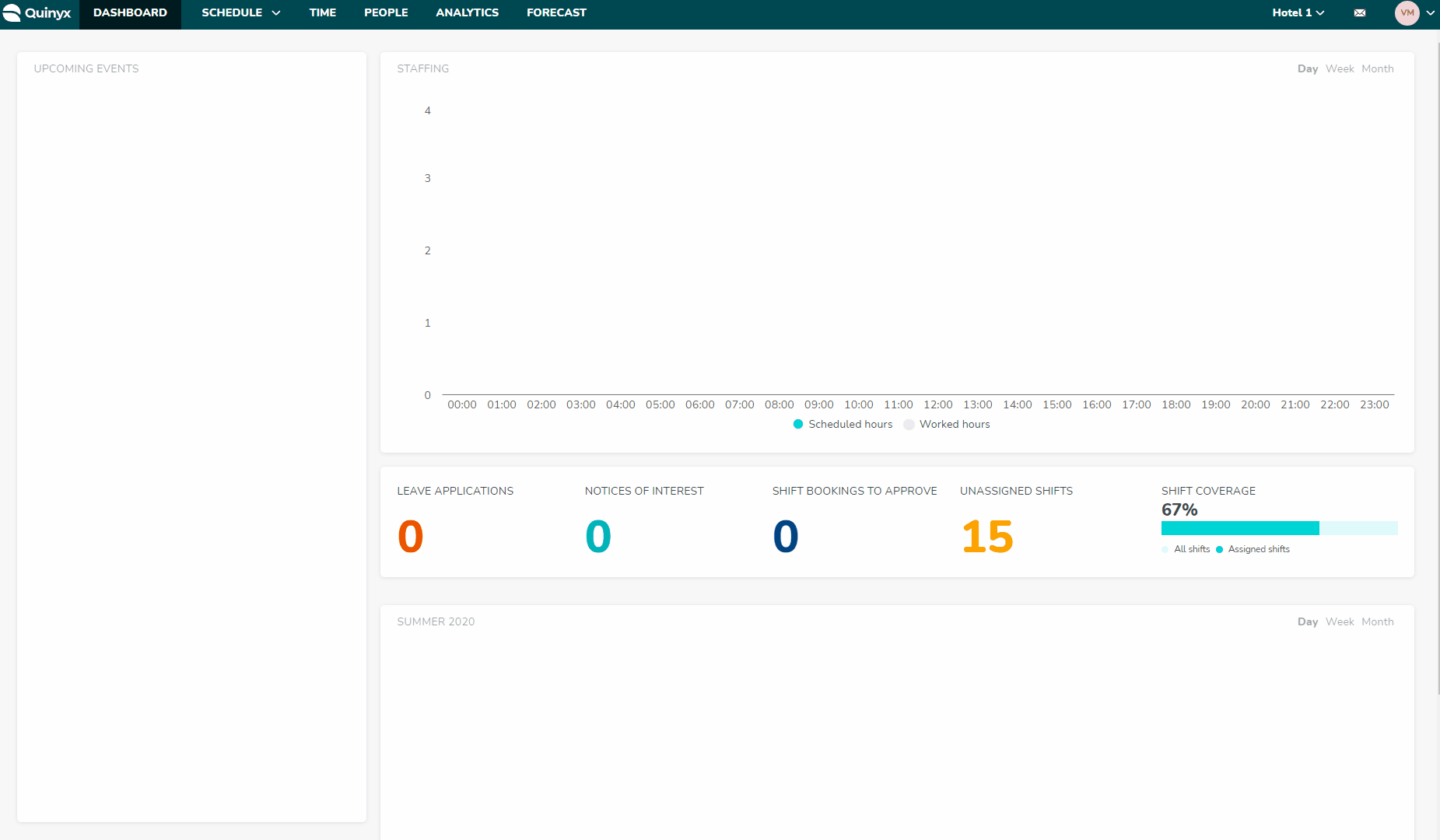 Read more about adding skills to shift types
here
.
Warnings
If the skills aren't suited to a shift, you'll see a warning message. Inside the warning message, Quinyx will provide information about which skill an employee is missing for that shift. This way, the manager can immediately know which skill needs to be checked or corrected in the employee details before the shift is scheduled.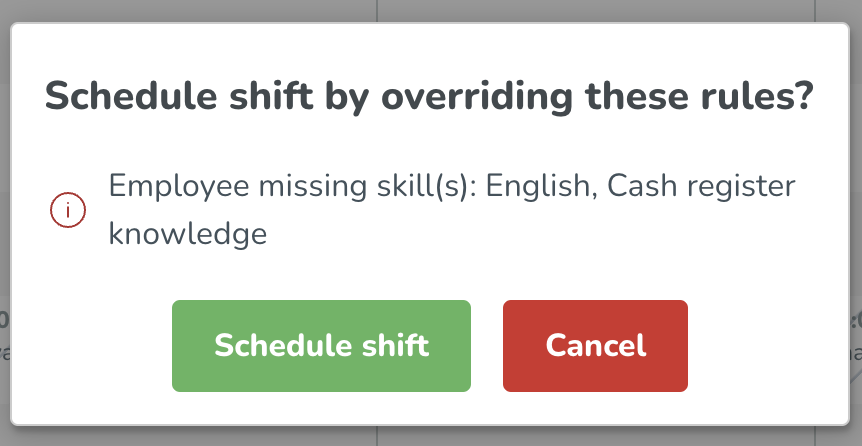 There is one exception for this warning message, and it applies to all cases where managers haven't resolved warnings when rolling out a base schedule. If warnings on the roll out weren't resolved prior to this release, Quinyx will show the old warning message "Employee missing skill(s)" when opening that base schedule.
Links skills to an employee
You can also link skills to an employee.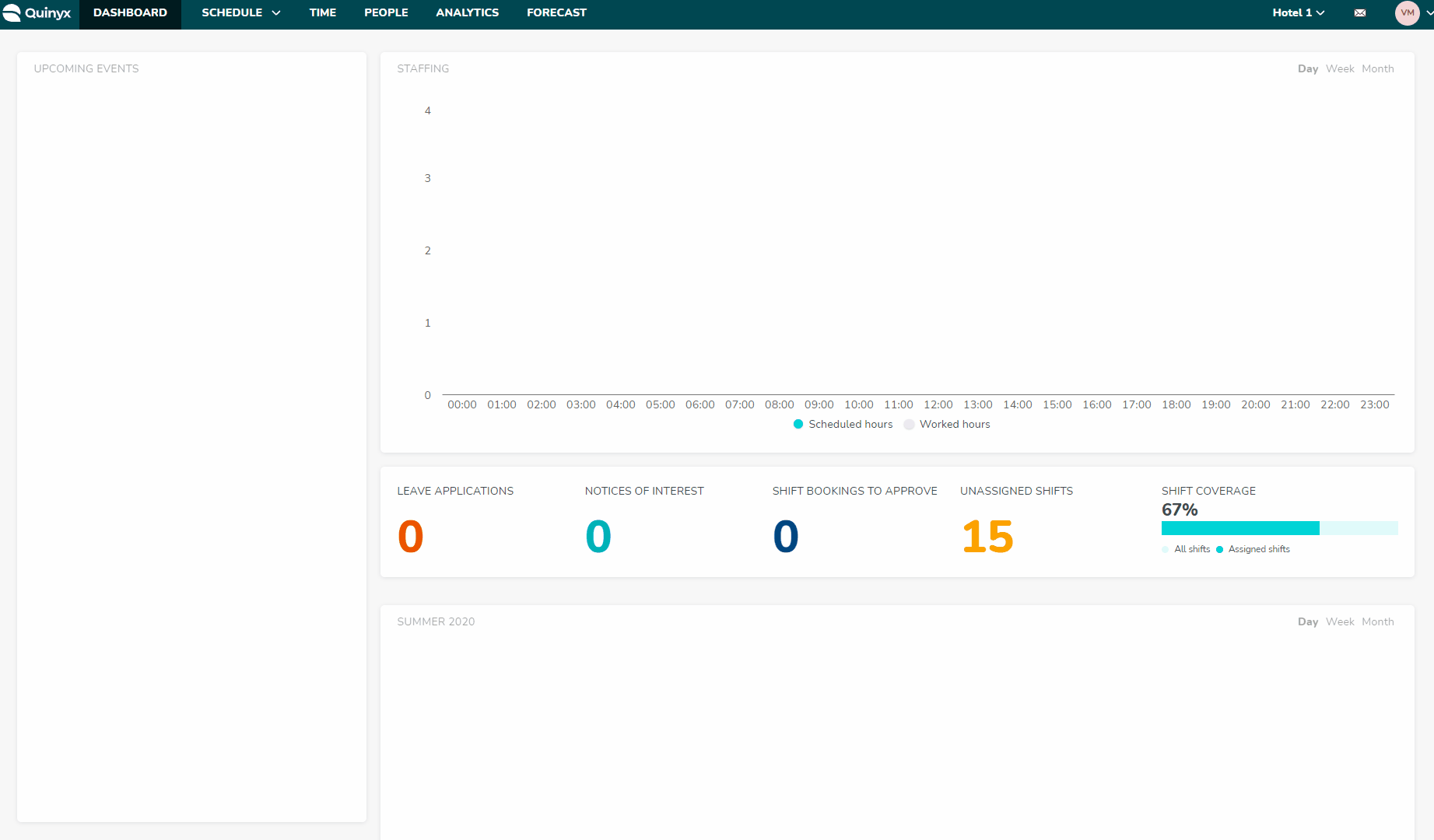 Read more about linking skills to employees
here
.
Filtering on skills in Schedule view
You can filter on skills in Schedule view to ensure you always have the perfect people on the right shifts.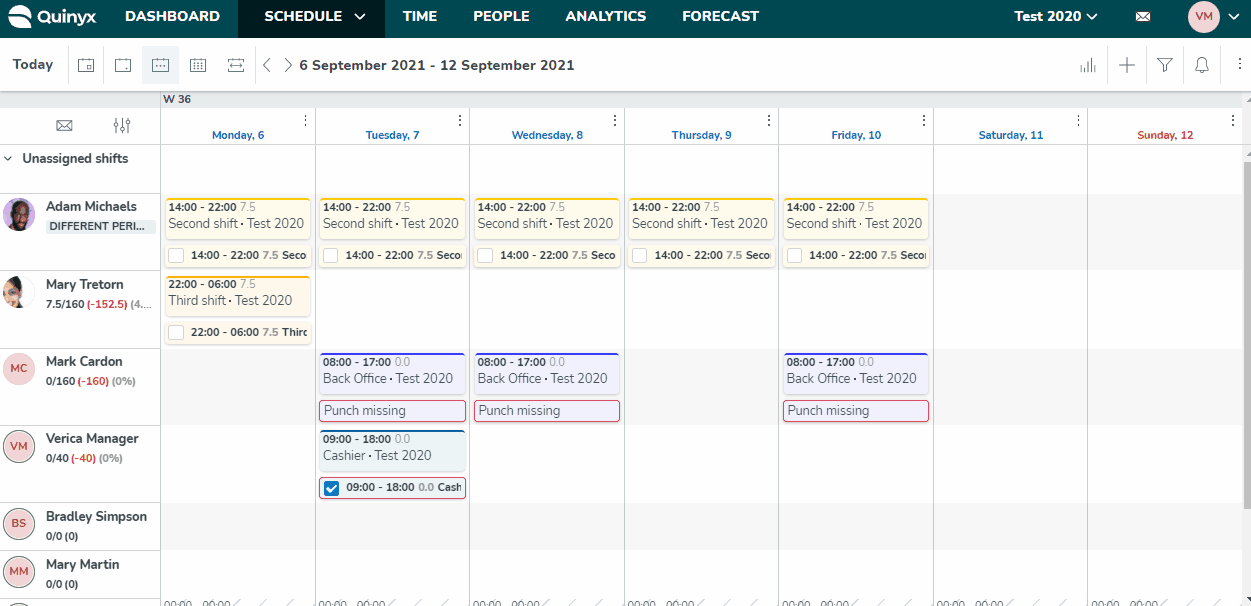 Read more about using APIs related to settings and configuration
here
.
---
---