Base schedule basics
There are several ways to build a schedule in Quinyx. The most common way is to combine scheduling of longer periods with ad-hoc shifts in the schedule. In Neo, it's possible to schedule longer periods in a simple and quick way. We call the function base schedule. Base schedule is used to create a rolling schedule that follows the same pattern over a longer period of time. To navigate to base schedule, click "Schedule" in the top menu and select "Base Schedule".
Base schedules are week based, not month based. To best mimic Classic's monthly fixed schedules, we recommend you set up a five-week base schedule which you roll out one time per calendar month and always use the "Set start week" for each month.

When we create a schedule, there are three steps that we need to go through:
Roll it out in the actual schedule, in other words activate it
And lastly publish it to make it visible to staff members
One schedule period, one rotation pattern
Base schedules can contain multiple employees, have one rotation pattern and are rolled out as an entity. This means individual rows are not rolled out.
Place all employees of your group (be it a unit or section) that are to have the same schedule period and rotation pattern in the same base schedule. Regarding employees starting after the start of a schedule period, see
this article
.
Who can I add?
You can add any members of the group currently selected in the group selector to your base schedule. This includes cases where at least one of the following applies:
The employee has a future start date
The employee has been assigned a role with a future start date on the group that the base schedule belongs to
The employee has an agreement with a future start date
The purpose of this is for you to be able to plan for employees that you know will join your organization in the future. 
Base schedule features
Filters
The filtering in Base Schedule works in the same way as in Schedule, but is limited to the following possible filter options:
Shift type
Section
Employee
Loading indicator
The top bar in Base schedule features the same loading indicator as in Schedule. It appears as a blue, spinning circle in the top bar:

The loading indicator will appear as long as Quinyx is working on fetching and displaying new schedule items and/or employees. It won't, however, appear when you remove or rearrange data, such as when you're filtering out data already present in your base schedule or when you're editing sorting mode.
In this first version of the loading indicator, it is likely to lag to some extent in the monthly and custom views. This is something we intend to address at a later stage.
Preliminary nominal hours
The hours shown under each employee in Base Schedule are slightly different from the ones you can see in Schedule: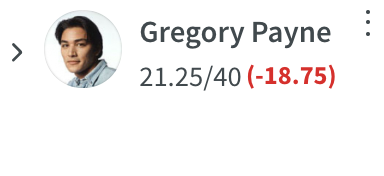 The hours shown are for the full template period.
Please note this applies even if you're viewing your base schedule in weekly or daily view
The hours shown in the above screenshot, from left to right, are:
Base schedule hours
Preliminary nominal hours

by preliminary, we mean that this figure is subject to change were you to roll out this base schedule over a time period in Schedule where the agreement of one or several employees has been edited or where another agreement applies. The reason behind this would be that average weekly nominal hours are fetched from each employee's agreement valid as of today and multiplied by the number of weeks in your template period.

Difference between base schedule hours and preliminary nominal hours
View selection
By default, you see your entire base schedule from the first day of Week 1 until the last day of Week X. To see one day at a time, click the name of the weekday in question in the view or "All" in the menu and select "Day". To see one week at a time, click "All" in the menu and select "Week". From there you can browse the days, or weeks depending on which selection you made, using the arrows in the menu.

Re-using a base schedule
A Base schedule can be used over and over. The only thing you need to do is to select which dates to apply the Base schedule to and roll it out. You can read about how changes in Base Schedule and Schedule between rollouts work here.
---
---