Organization
Organization
This is where you add or remove people from a group. A group is defined as the domain, a district, a unit or a section. A person that belongs to a group in Quinyx is called a member. When you add a member you will select what role the person should have, and from what date that role is active. You can also set an end date in order for that person to be removed from that group on the selected date.
One person can have access to several groups at the same time. When a person has access to several groups he/she can click on the arrow next to the group name (top right corner) to switch between the different groups he/she has access to.
Add a person to a group by following these steps:
Click on the group you want to add a person to
The side panel will open on the right hand side and you will see the current members (and inherited members of the group) and the role that they have: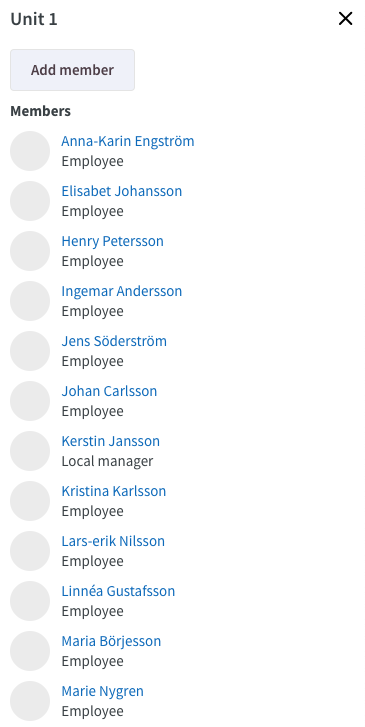 Click on add member
A list of employees will now load
Here you can scroll down to find the employee you're looking for. You can also search for the employee's name or badge number: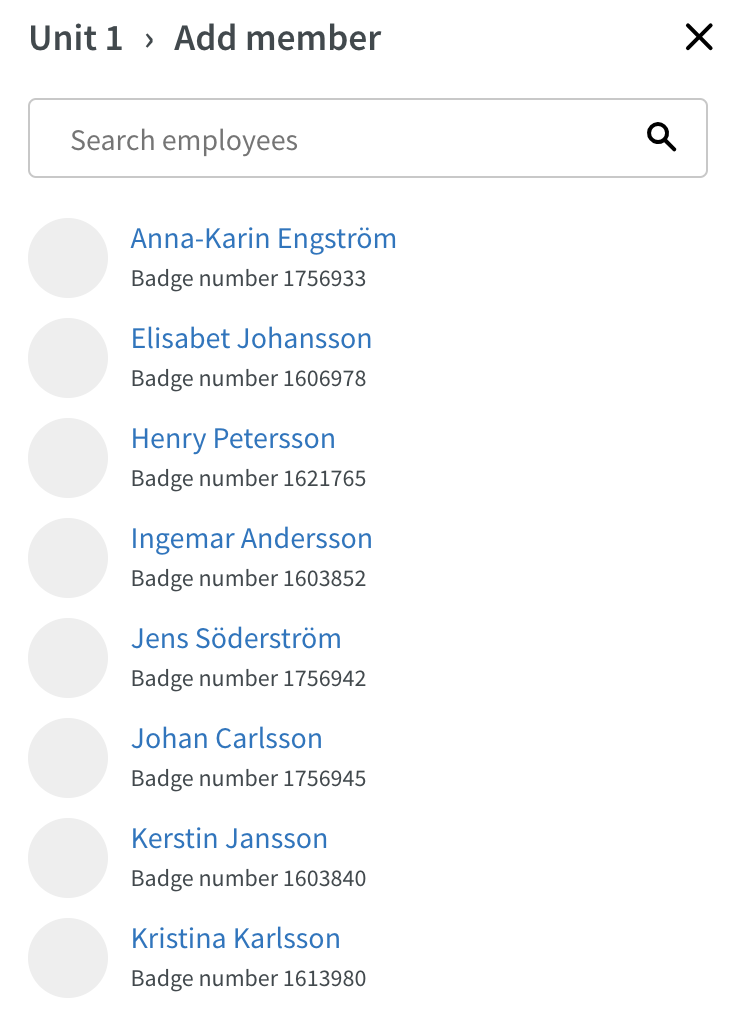 Click on the employee's name
Select the role you want the employee to have in this group
If the role in this group should have an end date you select that in the date picker.
Click OK: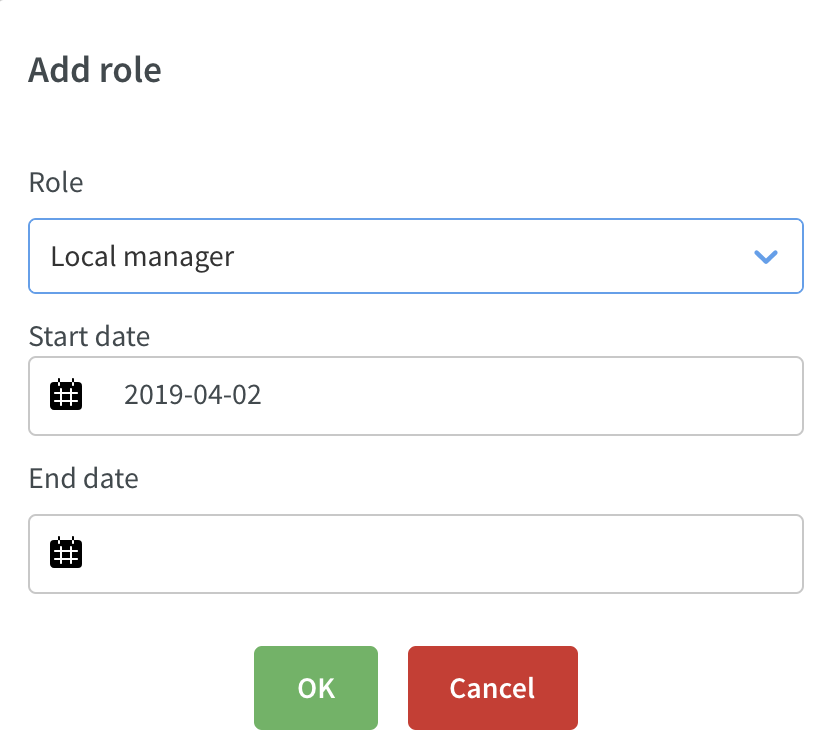 That person will now be a member of the selected group with the selected role.
There are two types of members in a group:
Member - A member of a group is a person that has been added to a specific group.
Inherited member - If a person is added to a group, the person will become a member of that group, but in addition also an inherited member of all groups below that group in the hierarchical tree. The access rights defined on the role are inherited downwards to all groups where the user has inherited status.
Example: Employee A is added to the group unit 1 with the role "Local Manager". He/she will also then be an inherited member to the groups Section B and Section C with the role "Local Manager".
---
---